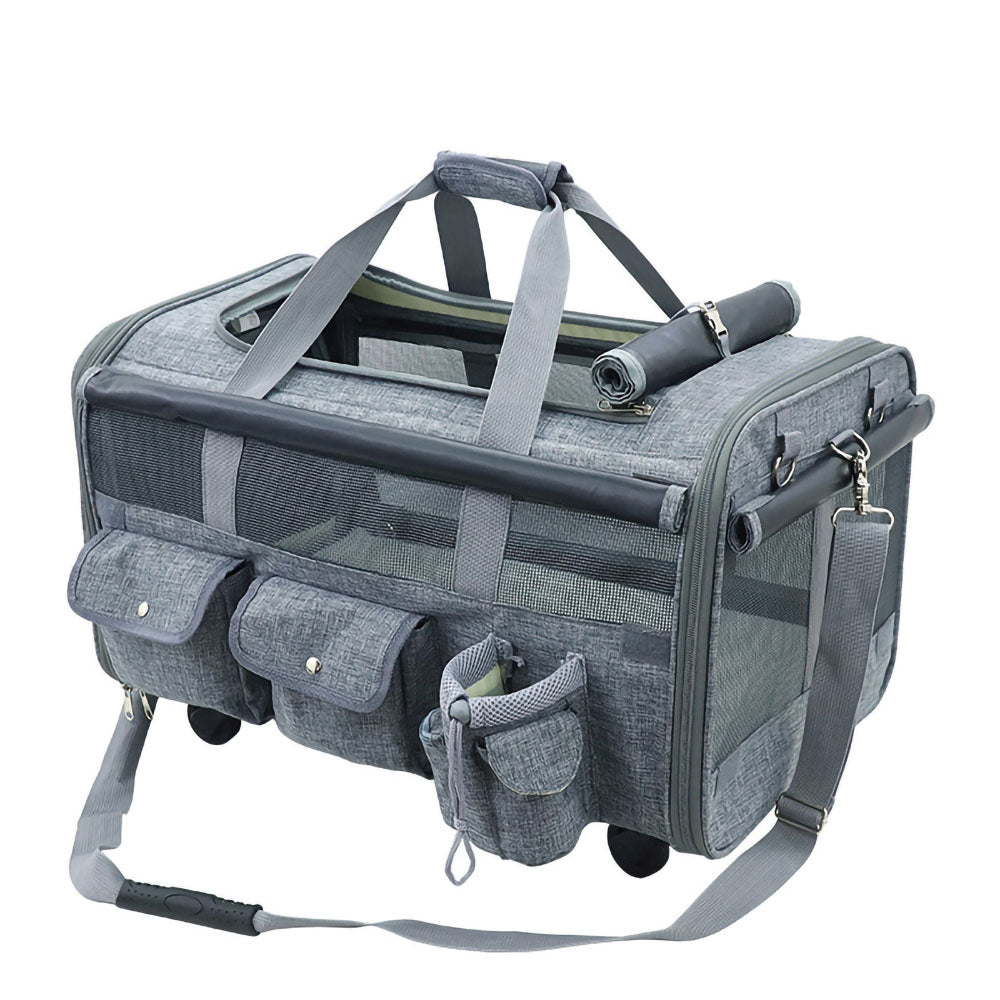 Chelsea Roller - Pet Travel Carrier
• Versatile carrier with detachable wheels
• Ease your trips to the vet & simplify flying with your pet!
---
Our Chelsea carrier provides a cozy and secure space for your pet while offering you the freedom to effortlessly navigate through airports, streets, and beyond. Create unforgettable memories together, one adventure at a time.
Durable & Versatile

Made to be super comfy for your pet, it can be carried in multiple ways and for any occasion you can think of:
Maximum Comfort, Easy to Clean
Like our backpacks, there's an internal lead and hook for your pet's collar or harness, with a soft bottom design for added comfort. It can be disassembled and cleaned in the case of a "happy accident". When not in use, you can fold it up and put it away.
Wheels are detachable and can be easily removed.
Packs a Ton of Features
Sizing
Our standard size has high load capacity, and will fit any pet up to 22 lbs.
The large can hold as much as 35 lbs, so you can have several pups or cats traveling together!
Dimensions
Standard
Length: 20 inches / 50 cm
Width: 12 inches / 30 cm
Height: 13 inches / 33 cm
Large

Length: 23.5 inches / 60 cm
Width: 15 inches / 38 cm
Height: 12 inches / 30 cm
Extra Large

Length: 27.5 inches / 70 cm
Width: 15 inches / 38 cm
Height: 13.5 inches / 35 cm
Please note that the Extra Large is not airline approved!