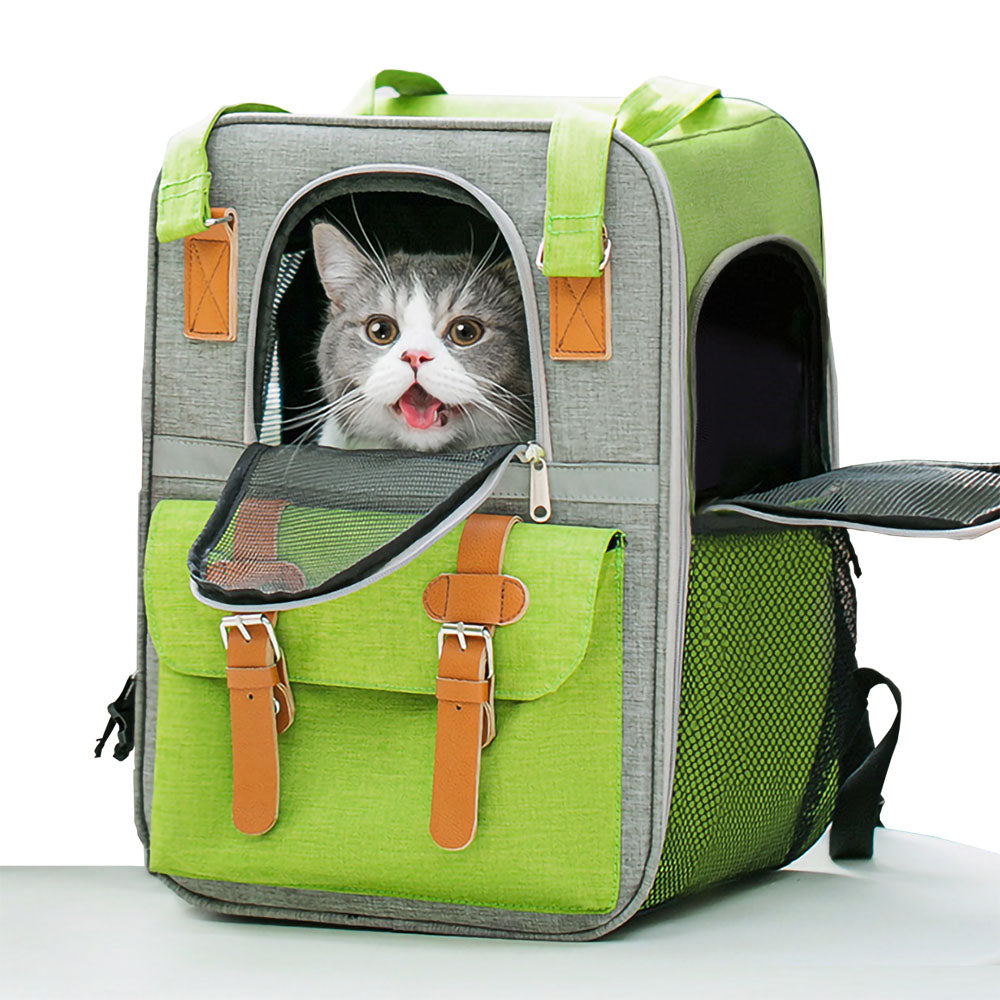 Pawapack - Pet Backpack Carrier
---
30-Day Warranty
All backpacks come with an ironclad 30-day warranty. If they get torn by your pets or damaged during delivery, we replace them for FREE. We guarantee for the quality of our product.
Pack Your Pet And Go!
The Pawapack™ is a lightweight carrier designed so your pet has maximum visibility, comfort and can join in on all the fun.
Ventilated, Comfortable & Safe
Made out of high-grade canvas cloth, it is scratch resistant and comfortable to wear. Equipped with an interior collar hook and three-sided ventilation, it will keep your pet safe, comfortable & secure while you're on the move.
Designed to meet TSA requirements
The carrier is built to fit under a cabin seat. Self-locking zippers ensure your pet stays tight during the trip.
Weight & Dimensions
Maximum Carrying Weight: Cats up to 18 lbs and dogs up to 16 lbs.
Dimensions:  16.5'' x 12.5 '' x 8.5'' / 42 x 32 x 22 cm
Backpack Weight: 2.2 lbs / 1 kg