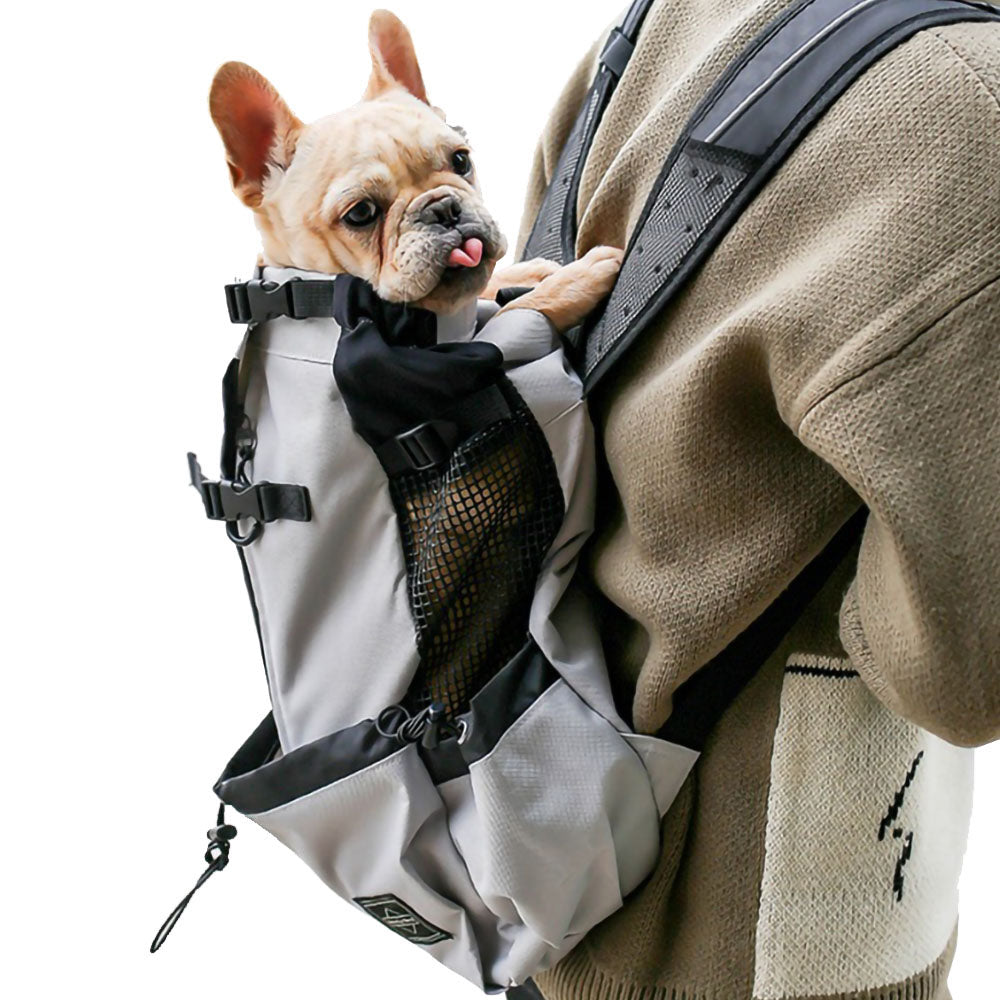 ---
• Forward Facing Pet Backpack Carrier
• Bring your furry friend with you everywhere you go!
Hands-free Exploring

The Piggyback-pack works for any outdoor activity with your pup, but is an optimal choice for hikes and bike rides.
Lightweight & Comfortable
This waterproof backpack is made of durable polyester and soft, padded mesh material which makes it lightweight and especially suitable for hot sunny days. Can be worn in front but intended to be worn on the back, so that your pup can look ahead!
Features
All of our products arrive with an ironclad 30-day warranty. If they get torn by your pets or damaged during delivery, we replace them for FREE. We guarantee for the quality of our product.