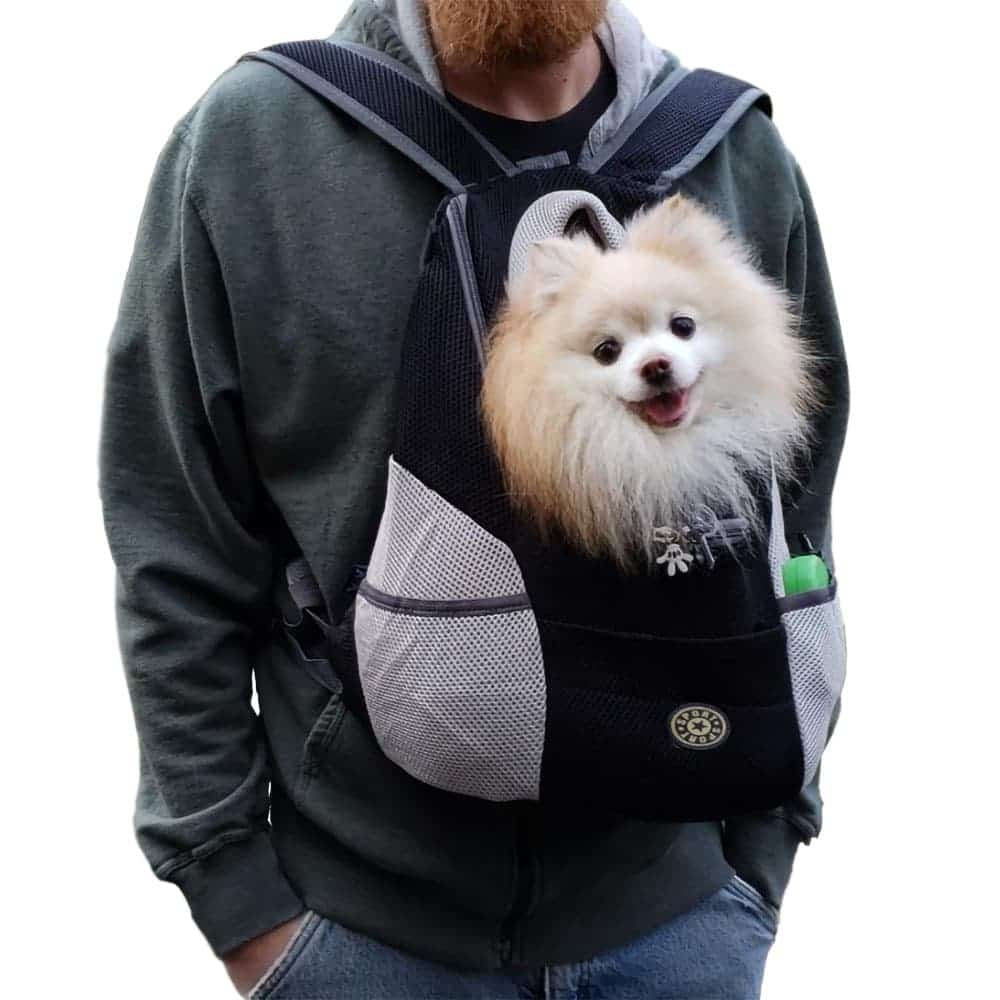 ---
• Take your furry friend with you everywhere you go!
• Front & Back Pet Carrier
Keep Your Hands Free &

Your Dog Close to Your Heart
The Fur Sport is designed so your dog has uninhibited visibility, engagement and can join in on all the fun. 
No Fur Baby

Left Behind
Bring your fur friends on grocery runs, hikes or motorcycle rides, and let them take a break during longer walks. If your dog is old or injured, the Fur Sport will help them be excited about going out again!
Reduces separation anxiety
Simplifies visits to the vet
Ventilated to keep your pets cool
Pup

Approved
Nikki, a dog park owner from Toronto, uses our pack to help puppies and smaller dogs tag along during their daily hikes.
Secure & 

Comfy
An interior bottom pad and a collar hook to minimize all erratic movement and keep your precious cargo cozy, even when you're on the move.
Comes with adjustable shoulder and belt straps to spread out the weight evenly. Two side pockets allow you to store treats & toys and adjust to the perfect fit.

Size Guide
Tuck your pup into the right size pouch!
It's important that they're snug enough not to wiggle around, and big enough not to feel cramped. Check out our recommendations below, and find your perfect size!
Most will be able to fit into our recommended weight range, but to be sure, please check the backpack dimensions too!
All of our products arrive with an ironclad 30-day warranty. If they get torn by your pets or damaged during delivery, we replace them for FREE. We guarantee for the quality of our product.