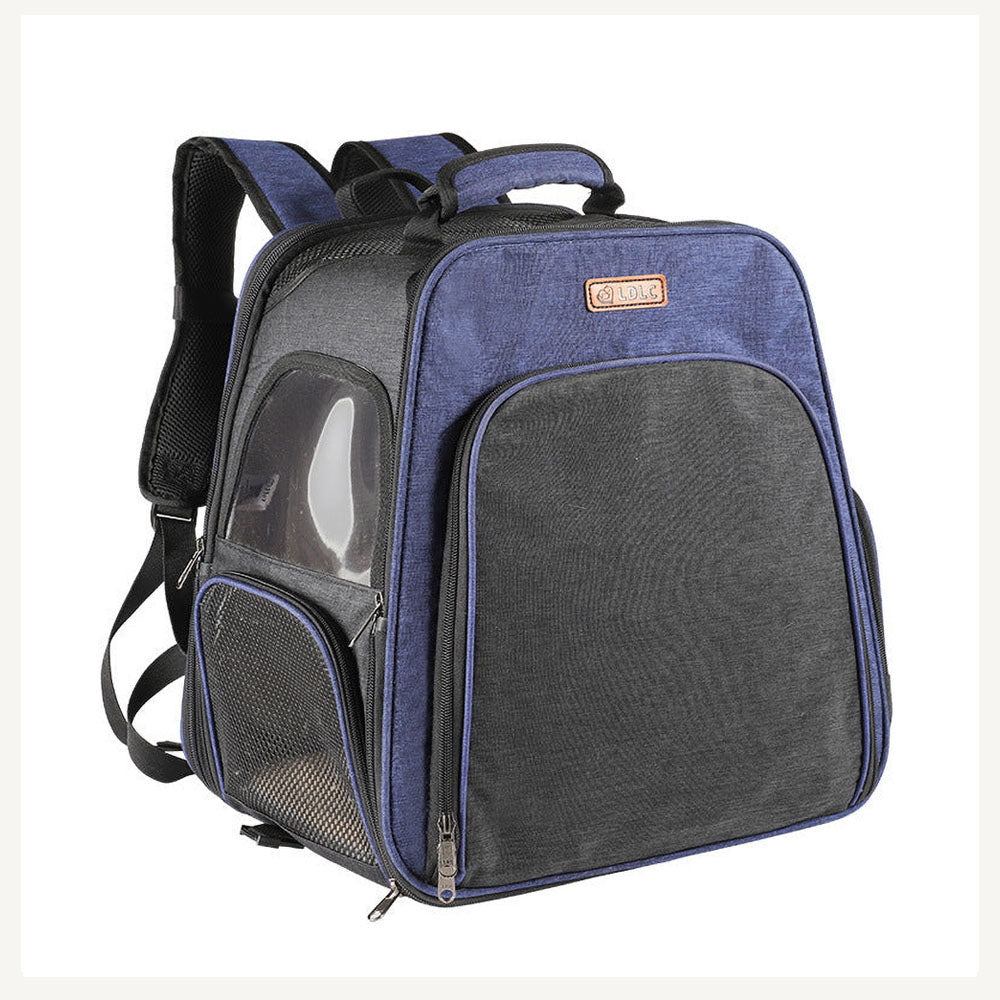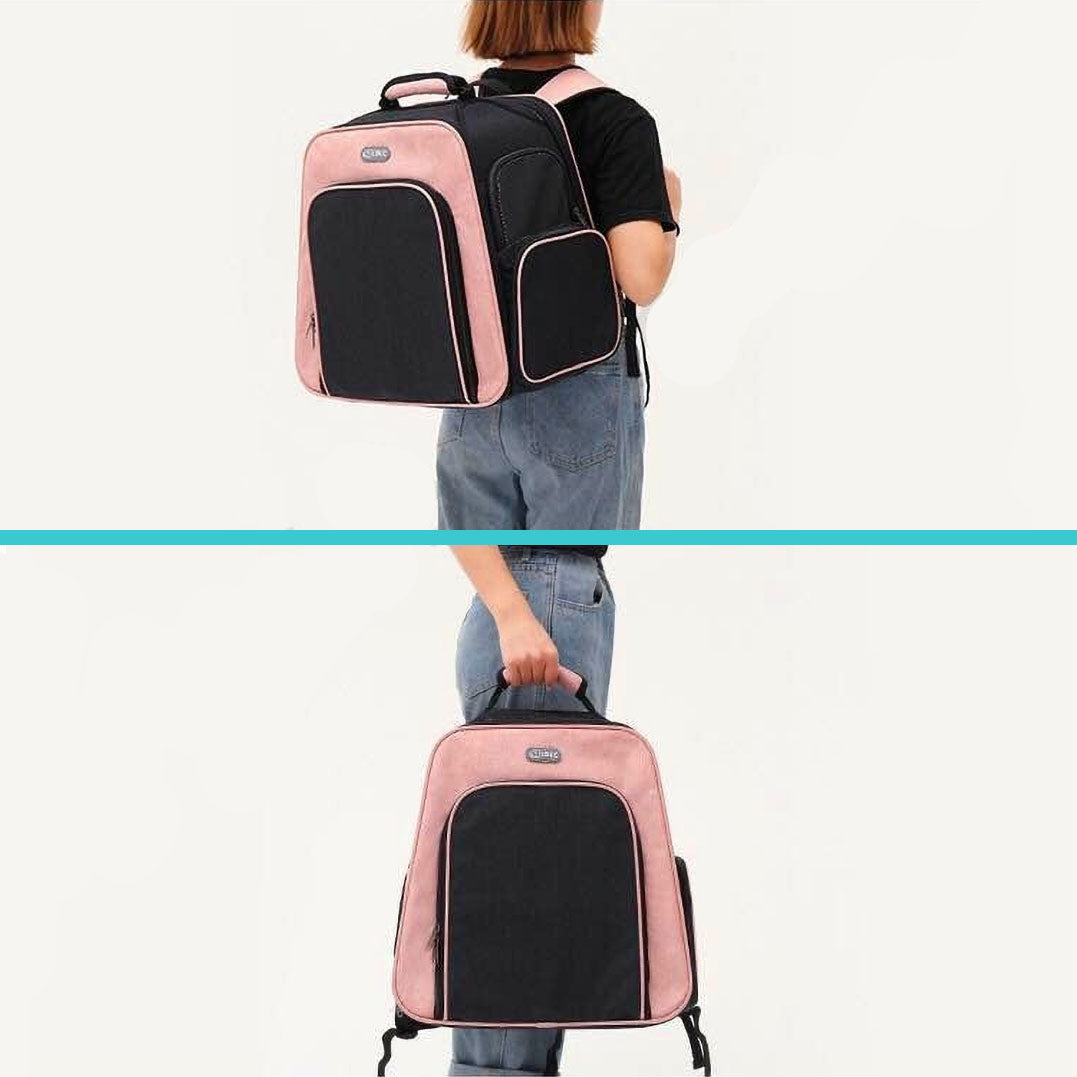 LD PawFort - Pet Backpack Carrier
---
The LD Fort™ backpack is one of the largest backpack carriers on the market - it can safely hold up to 22 lbs of cat (or 16 lbs of dog).
Not Just a Pet Backpack
But an actual fortress for your pet! If you need to take a break or need to have your kitty sit tight for a while, this carrier can extend to give your cat plenty of room to move around, stretch or lie down.

Secure, Comfortable, Breathable
Self-locking zippers will keep your furry escape artist from popping out of the backpack, and an

 

in-built bungee & leash

 

that attach to a collar or harness.
A

 

removable padded mat

 

on the bottom will make sure the pet is comfy on your trek and will make cleaning easy should any "accidents" occur.
Anti-scratch mesh

 and windows 

on the sides to help your pet feel safe and look around during your trek.
Weight & Dimensions
Maximum Carrying Weight: Cats up to 22 lbs and dogs up to 16 lbs.
Dimensions:  16'' x 15.5 '' x 11'' / 41 x 39 x 28cm
Backpack Weight: 4.4 lbs / 2 kg