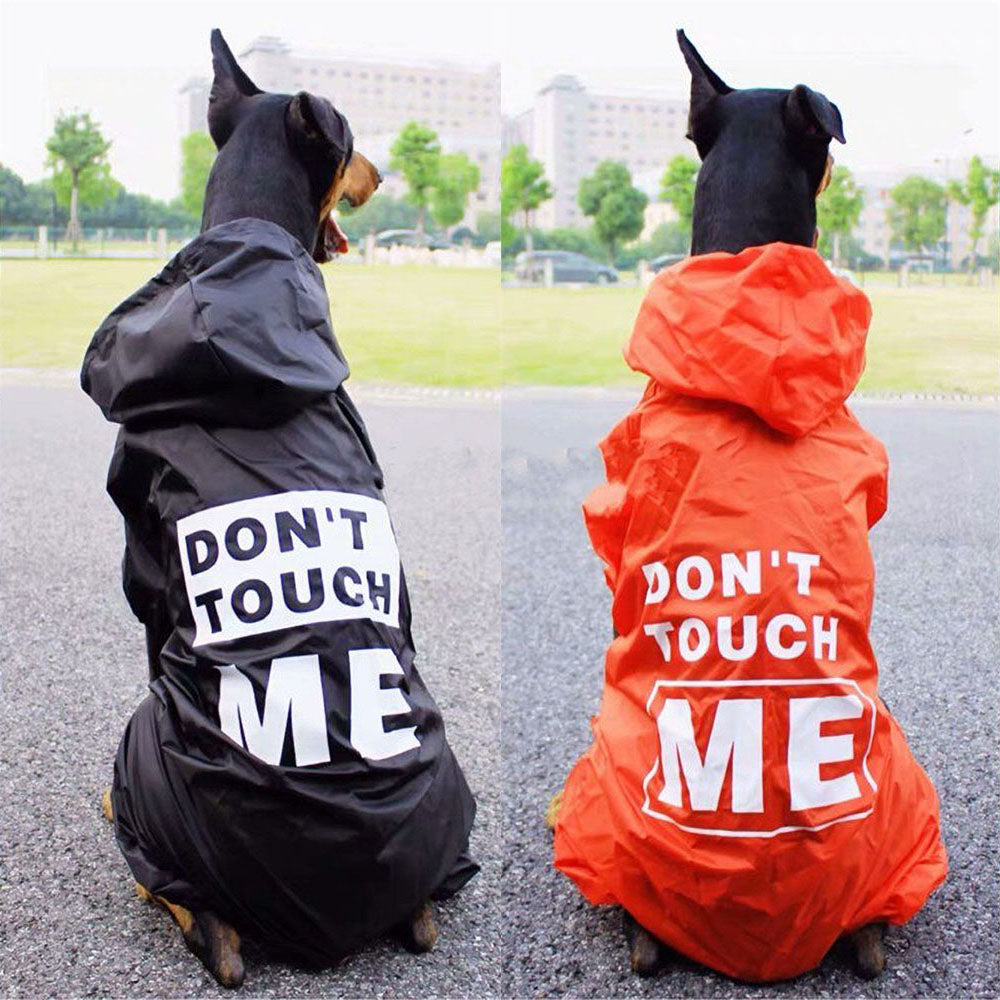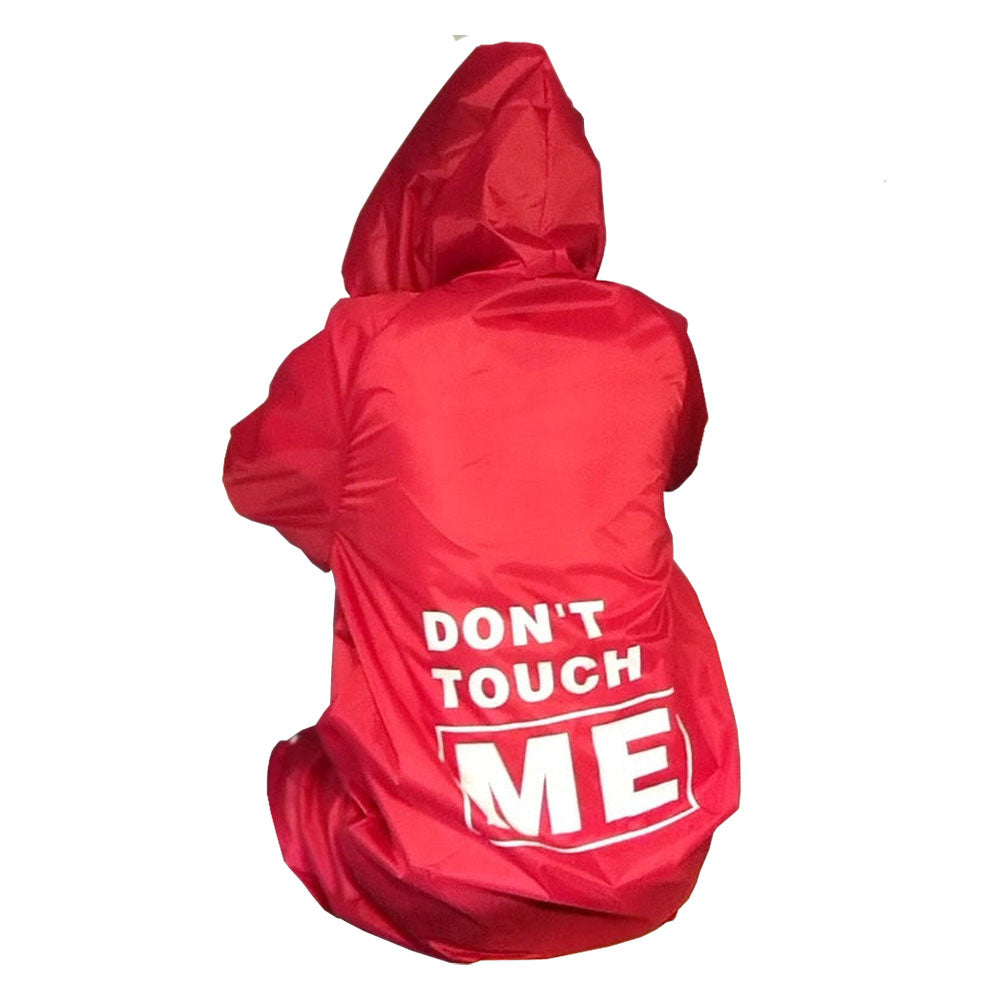 Menace - Matching Dog & Owner Raincoat
---
30-Day Warranty

If your raincoat gets torn up by your pets or damaged during delivery, we replace it for FREE. We guarantee for the quality of our product.
Conquer The Rain in Style
Make a statement, or a quick laugh at your own expense with our matching Menace raincoat. It will make you and your pup stand out during your rainy walks.
Adjustable, with a Leash Port



Can be worn over a harness or collar, with a convenient opening on top to connect your leash. Four sleeves and buttons on the front will make sure it stays put at all times.
Size Chart
When picking a size, use back length then chest size as primary references, neck secondary.
Size

 

Back Length

Chest Size

Neck

3XL

17.5'  /  45 cm

25.5'  /  65 cm

15.5'  /  40 cm
4XL

19.5'  /  50 cm

27.5'  /  70 cm

17.5'  /  45 cm

5XL

21

.5'  /  

55

 cm

29

.5'  /  75

 cm

19.5'  /  50 cm

6XL

23

.5'  /  6

0

 cm

31

.5'  /  8

0

 cm

20.5

'  /  

53

 cm

7XL

25

.5'  /  6

5

 cm

33

.5'  /  85

 cm

21

.5'  /  

55

 cm

8XL

27

.5'  /  7

0

 cm

35

.5'  /  90

 cm

22

.5'  /  

58

 cm

9XL

29

.5'  /  75

 cm

37

.5'  /  95

 cm

24

.5'  /  

62

 cm

10XL

31

.5'  /  8

0

 cm

39

.5'  /  100

 cm

25

.5'  /  6

5

 cm

11XL

33

.5'  /  85

 cm

41

.5'  /  105

 cm

27

.5'  /  7

0

 cm
Owner Size
Size

 

Chest

Length

Sleeve Length

Universal Male

51'  /  130 cm

46.5'  /  118 cm

31.5'  /  80 cm
Universal Female

47'  /  120 cm

40.5'  /  103 cm

27.5'  /  70 cm