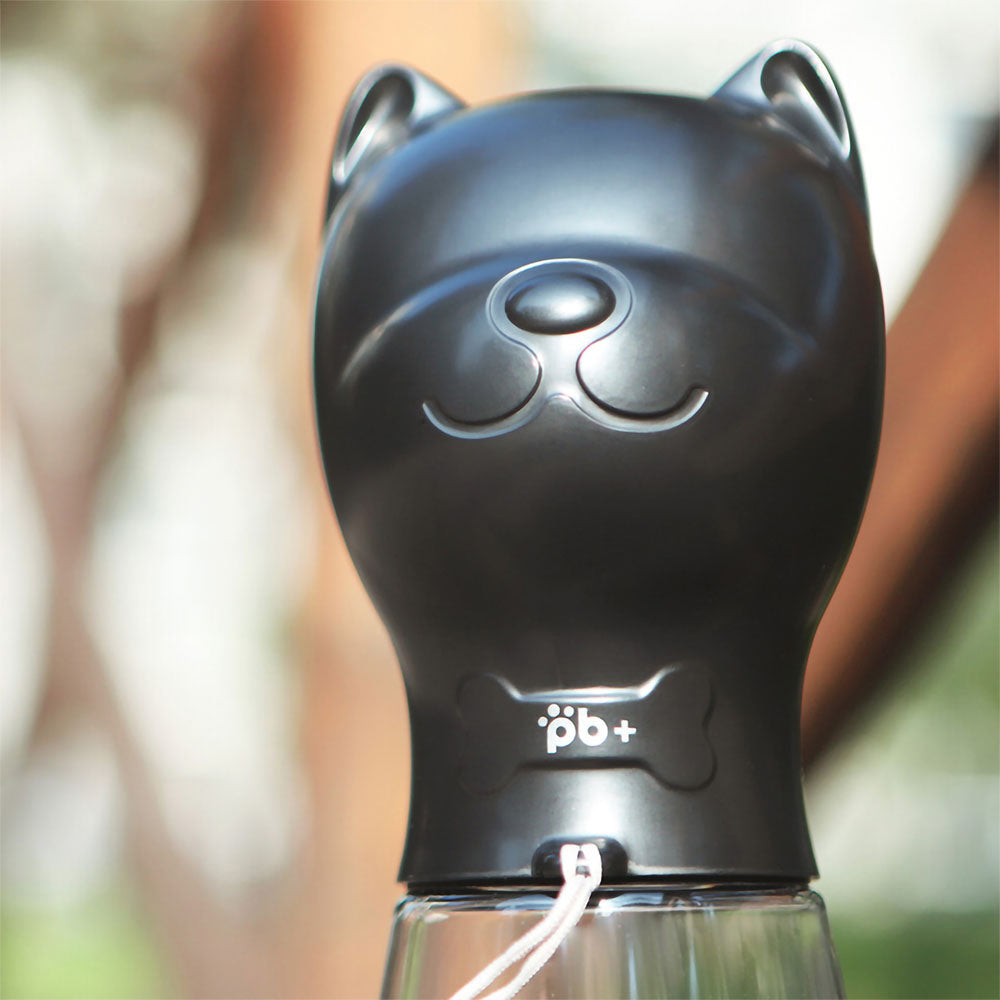 Bulldog - Pet Water Bottle
---
PawBasin with a twist! Our Bulldog is a water bottle designed with our flat-nosed friends in mind. Does just about everything a regular Basin does - but with extra space for breeds like bulldogs, boxers, mastiffs and others.
Some of the features include:
✅ Easy One-handed Use - You no longer have to drop the leash, or take minutes trying to set up a collapsible bowl. Leftover water can go back into the bottle at a push of a button.
✅ Portable & Leak-Proof - Can easily be worn in your bag or backpack - and it fits into your car's cup holder too. The silicone seal will make sure no excess water gets out. Comes with a handy strap to carry it around your wrist too!
✅ Great For Picky Drinkers - A handy alternative if your dog loves water fountains and water from a faucet, but won't go near still water.
✅ Thoughtfully Designed - All materials used are FDA approved - recyclable, BPA free and lead-free.
Size & Specs
SIZE & CAPACITY:
S - 3.5'x9.5' (9x24cm) - 16 oz (480 ml)
MATERIAL:
FDA certified recyclable polymer