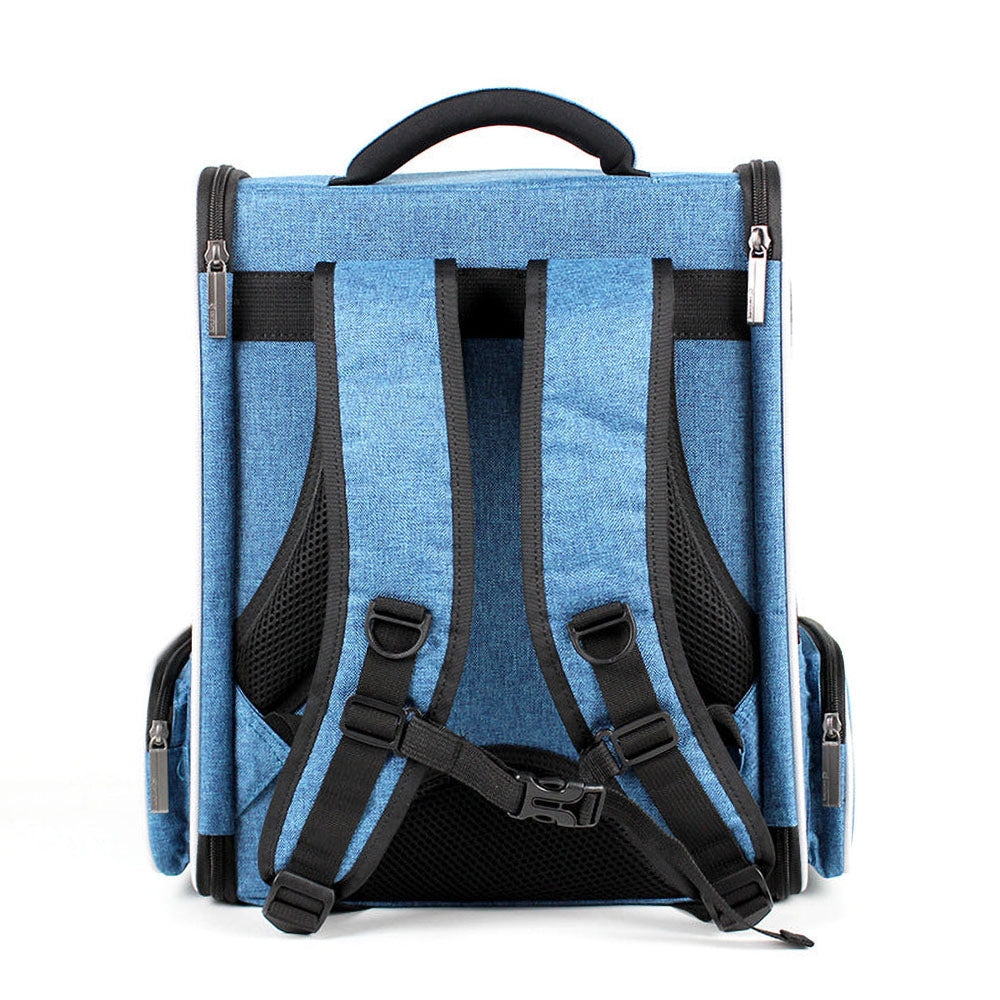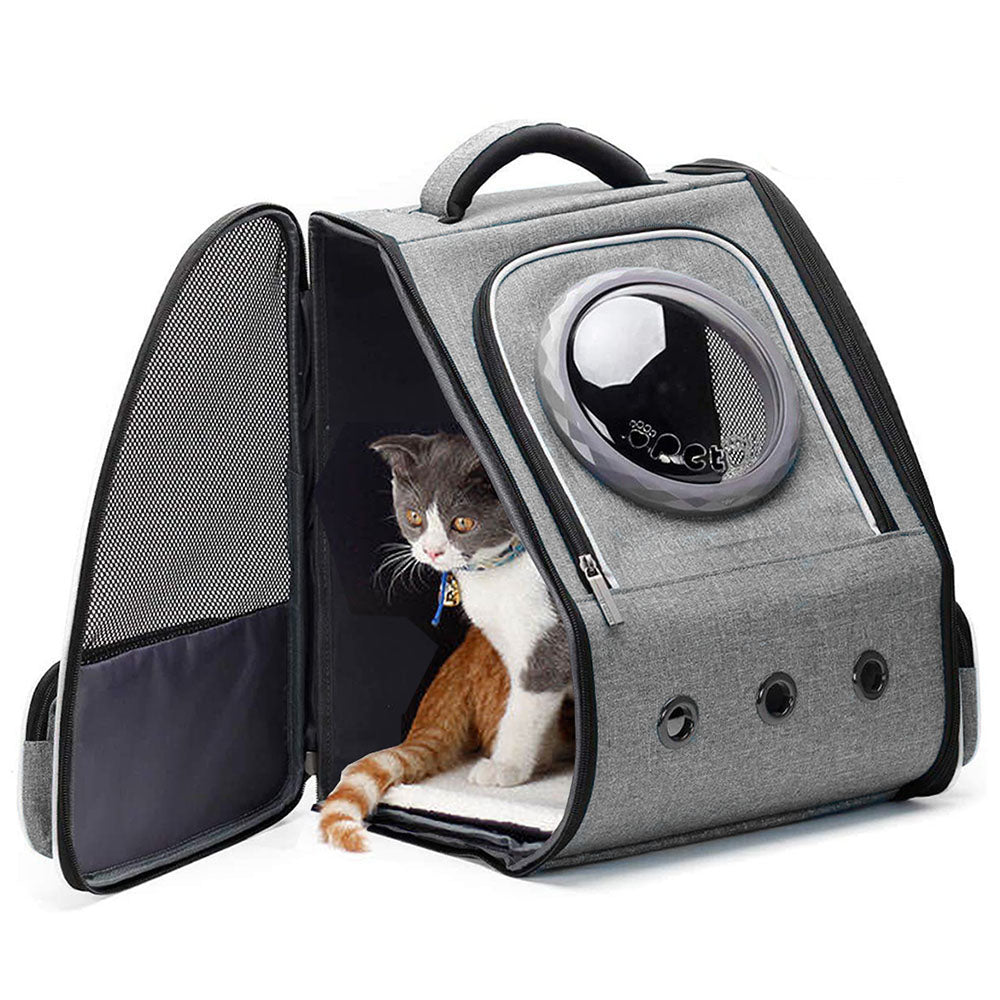 AstroPaw - Pet Backpack Carrier
---
The AstroPaw is one of the largest and most comfortable pet backpacks on the market, and - it can safely hold up to 18 lbs of cat (or 15 lbs of dog). Among other things, it is also airline-approved!
Not a Basic Backpack
Armed with two large mesh panels and additional bottom vents, it is breathable and comfortable for your pet. To add even more ventilation, the standard bubble window can be replaced by a honeycomb cover.

Secure, Comfortable, Versatile
Reinforced aluminum zippers will keep your furry escape artist from popping out of the backpack, and an

 

built-in leash

 can be

 attached to a collar or harness.
A

 

removable plush mat

 

on the bottom will make sure the pet is comfy on your trek and will make cleaning easy should any "accidents" occur.
Anti-scratch mesh

 windows and the

 the sides and the large bubble window to help your pet feel safe and look around during your trek.
Weight & Dimensions
Maximum Carrying Weight: Cats up to 18 lbs and dogs up to 14 lbs.
Dimensions:  16.5'' x 13 '' x 11.5''
Backpack Weight: 3.5 lbs / 1.6 kg