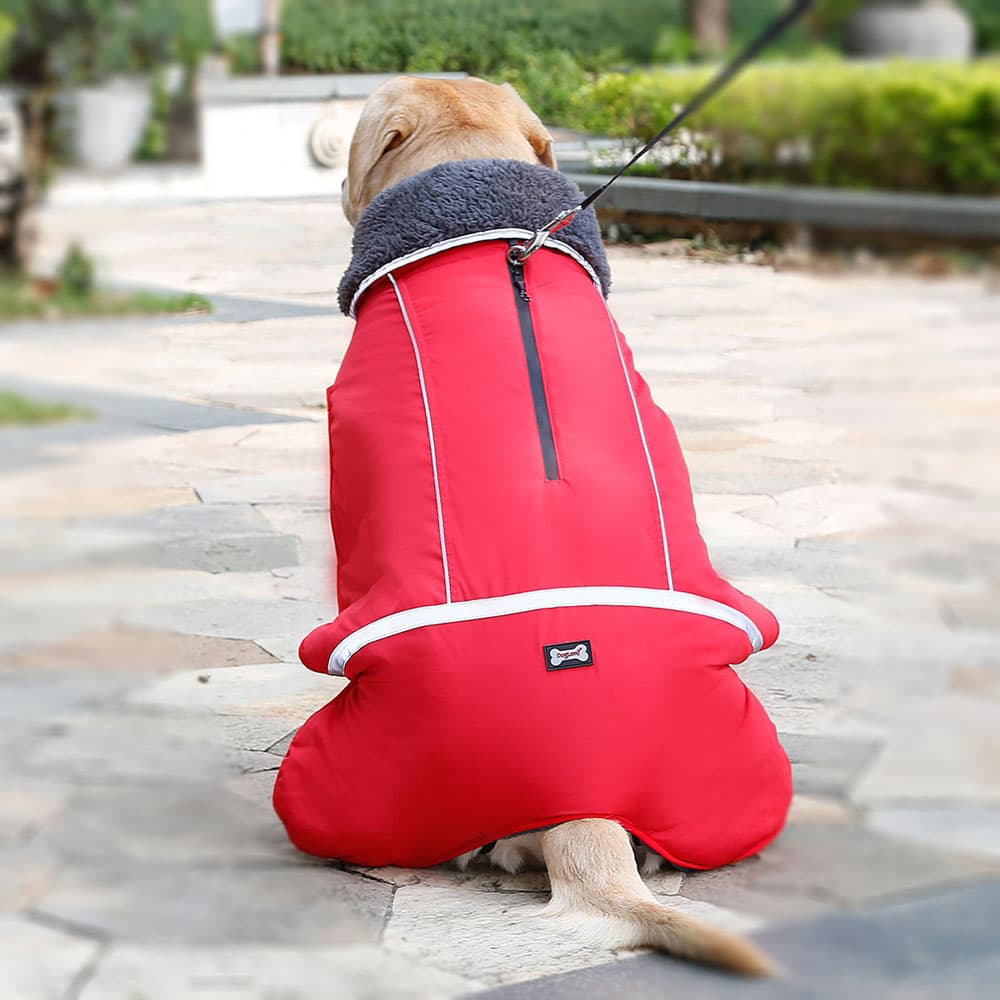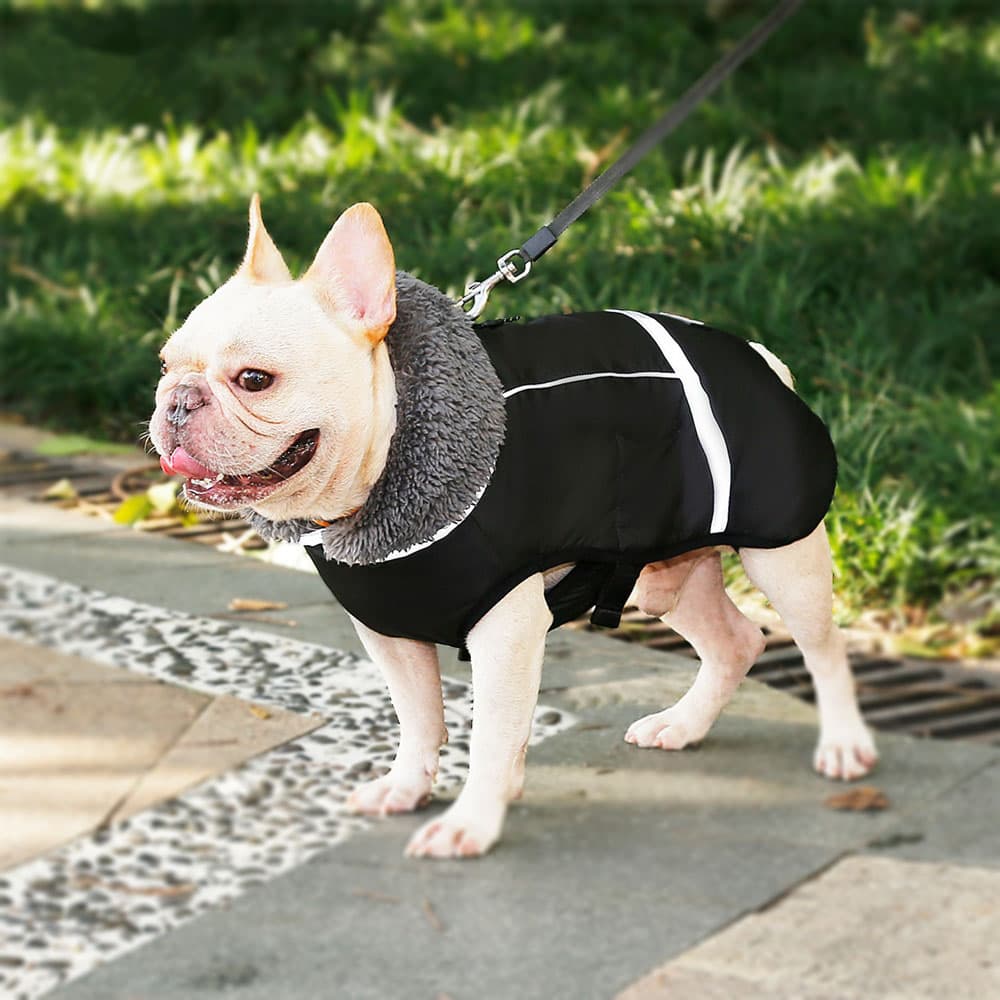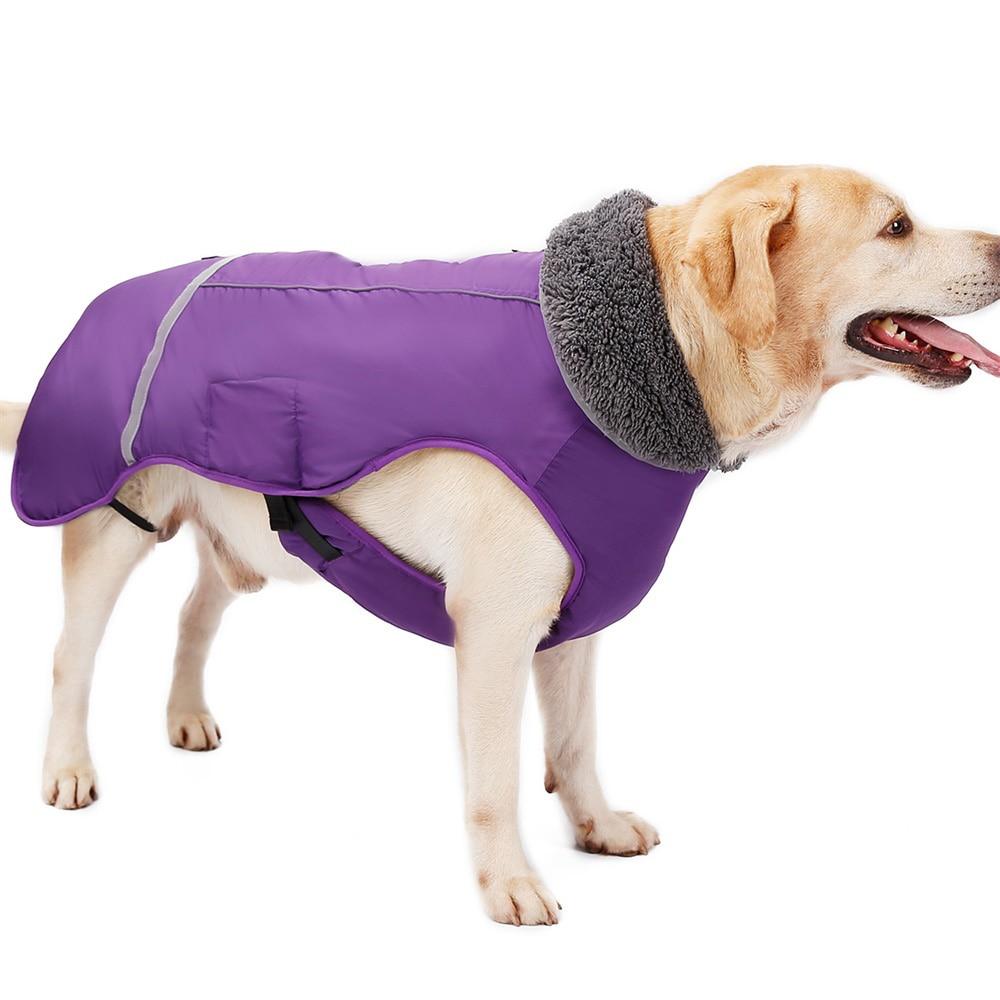 DogSki Max - Waterproof Winter Coat
---
30-Day Warranty
If your coat gets torn up by your pets or damaged during delivery, we replace it for FREE. We guarantee for the quality of our product.
Warm, Dry & Ready For Minnesota
Dogs feel the cold just as much as we do, especially smaller dogs or those not blessed with a heavy natural coat. Get the Max amount of protection your doggy, prevent shivers and protect from frostbite and hypothermia during cold weather walks.
3 Layers of Protection
The DogSki Max is a warm coat equipped with 3 layers - the outer waterproof reflective lining, cotton filling in the middle and soft fleece on the inside Built to keep your pets dry and warm even in the harshest of conditions.
Versatile & Convenient
This dog coat has 2 adjustable buckles on the front to secure the coat in place and hind leg bands on the back for additional stability.
Top side is equipped with a waterproof zipper to get your leash through to a collar or harness underneath.
Size Chart
Please measure your pet's chest girth and back length when picking your size.