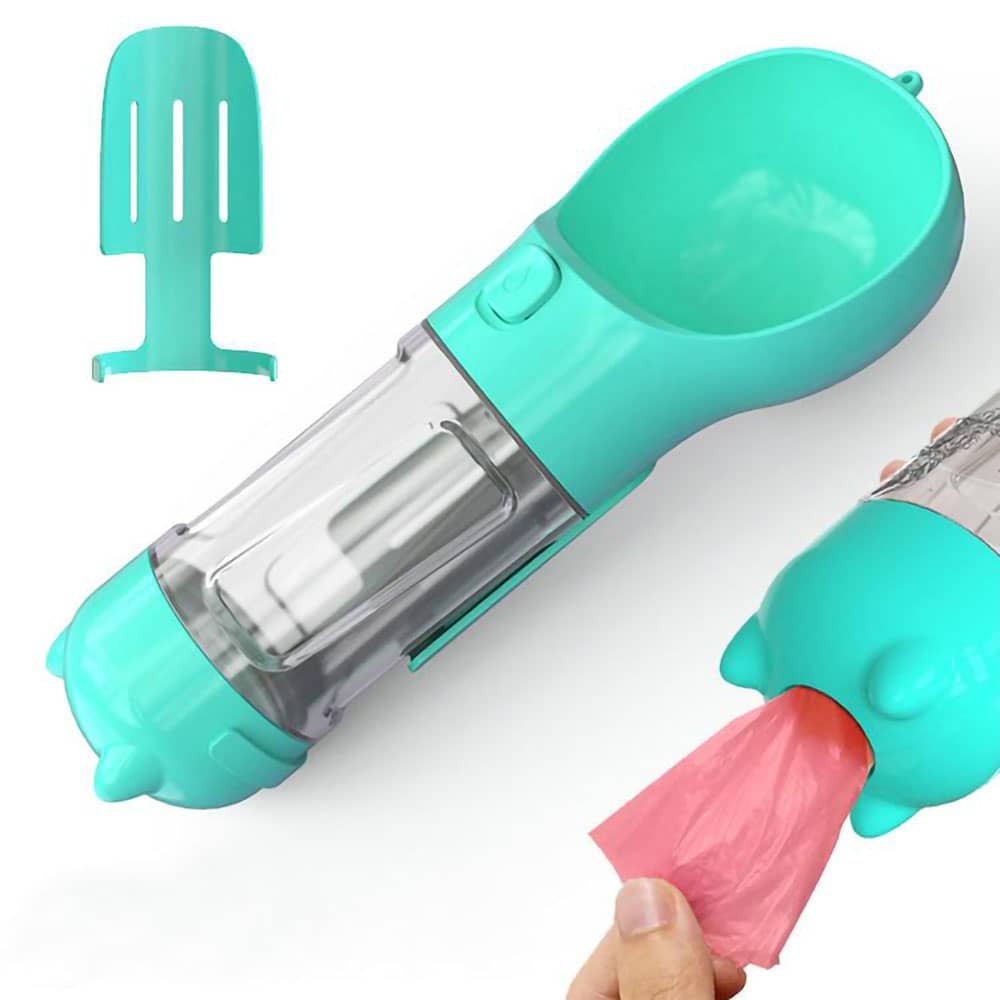 Scooper - Dog Water Bottle
---
Simplify your daily adventures with our Scooper, specially designed to meet your dog walking needs. You no longer have to drop the leash, or take minutes setting up a collapsible bowl.
Doggy walking essentials packed into one bottle!

Designed to help you with your everyday walks, the Scooper can also be used for longer trips to the dog park, beach or any car ride!
Features
✅ Single Button - You can lock and unlock, pour and retract water at a push of ONE button.
✅ Pooper Scooper - Each bottle comes with a mini shovel & storage for your poop bag.
✅ Portable & Leak-Proof - Can easily be worn in your bag or backpack.
✅ Thoughtfully Designed - All materials used are FDA approved - recyclable, BPA free and lead-free.
SIZE & SPECS
CAPACITY:
Standard Size - 10 oz (300 ml)
MATERIAL:
FDA certified recyclable polymer

CLEANING:
Dishwasher-friendly