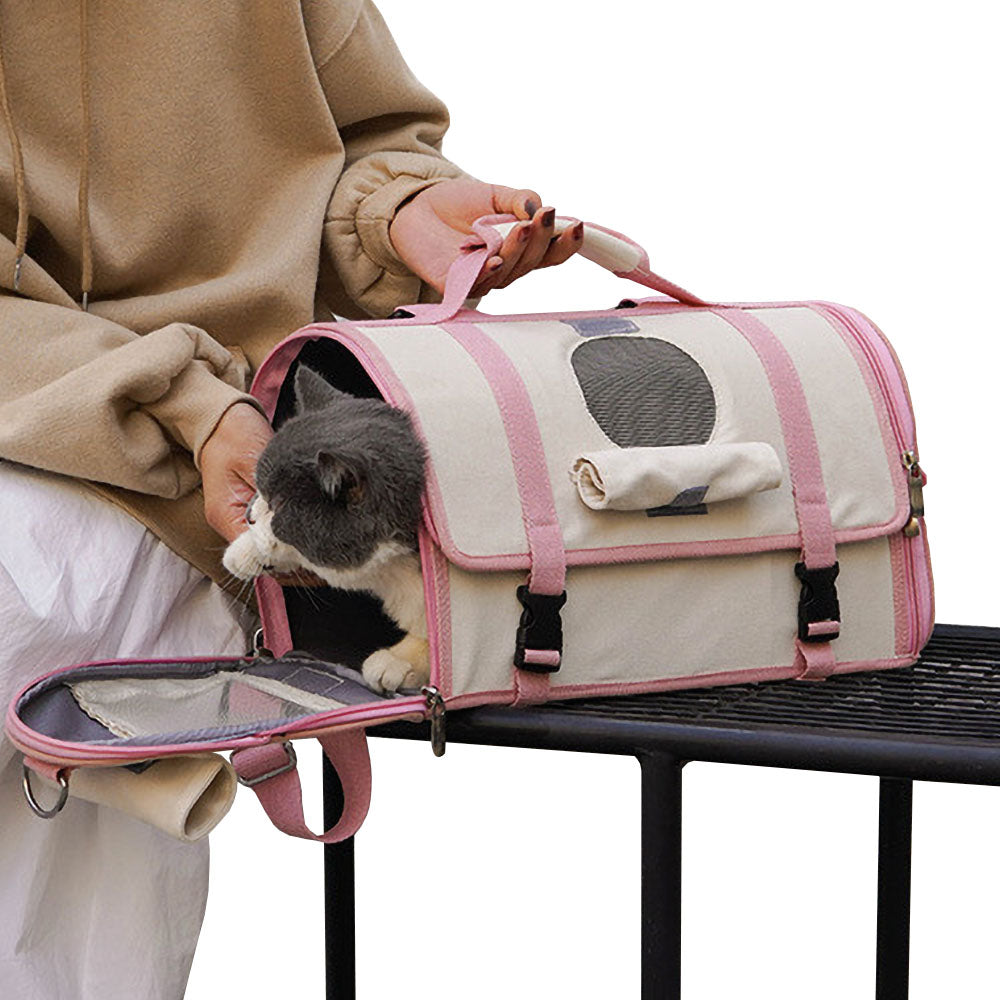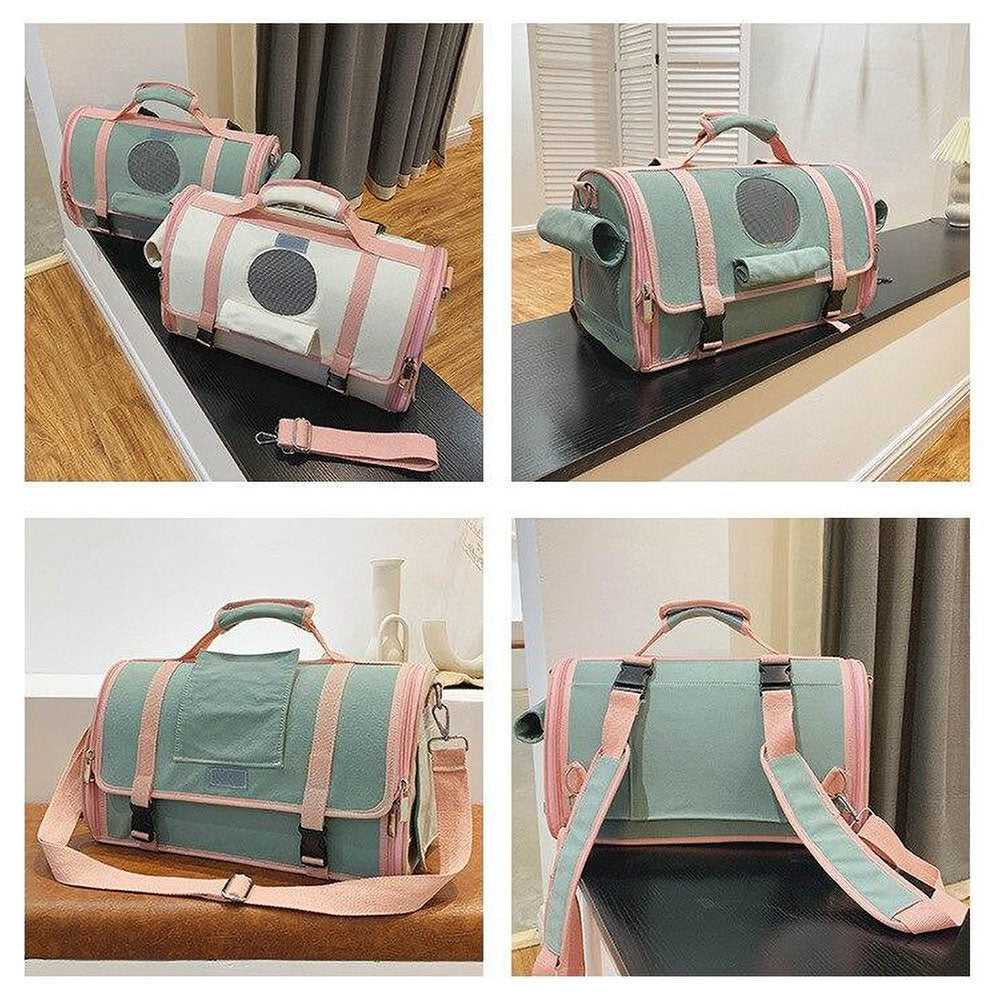 Paw Satchel - Pet Handbag Carrier
---
If you feel like regular pet carriers don't really match the outfit you planned for your trip, we have you covered.
The Paw Satchel™ is designed to look modern and stylish, while still packing all the features you'd expect of a pet carrier - comfy, secure and breathable for your fur baby.
Portable, Safe, Airline-Approved
The handbag can be secured via two buckles on the front and a set of zippers on the side so your little escape artists have to stay put.
The soft handle will let you carry the Paw Satchel as a regular bag, but the package includes several extensions to let you carry it as a tote bag, or a backpack!
Sizing & Dimensions
Carrying Weight

Dimensions

Standard

Cats up to 

12 lbs

 / dogs up to 10 lbs

16.5'' x 11'' 8.5'' / 42cm x 28cm x 22cm

Large

Cats up to 

15 lbs

 / dogs up to 12 lbs

18.5'' x 12'' x 9'' / 47cm x 30 cm x 23 cm