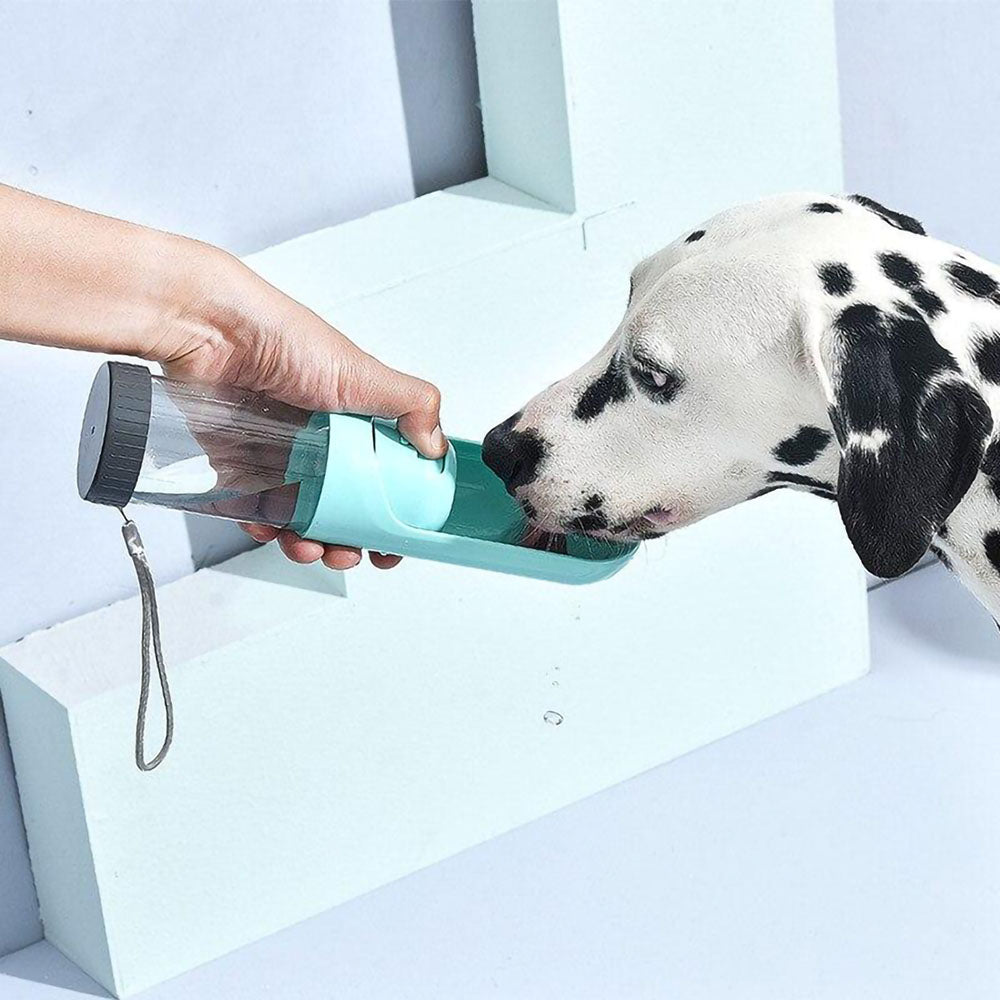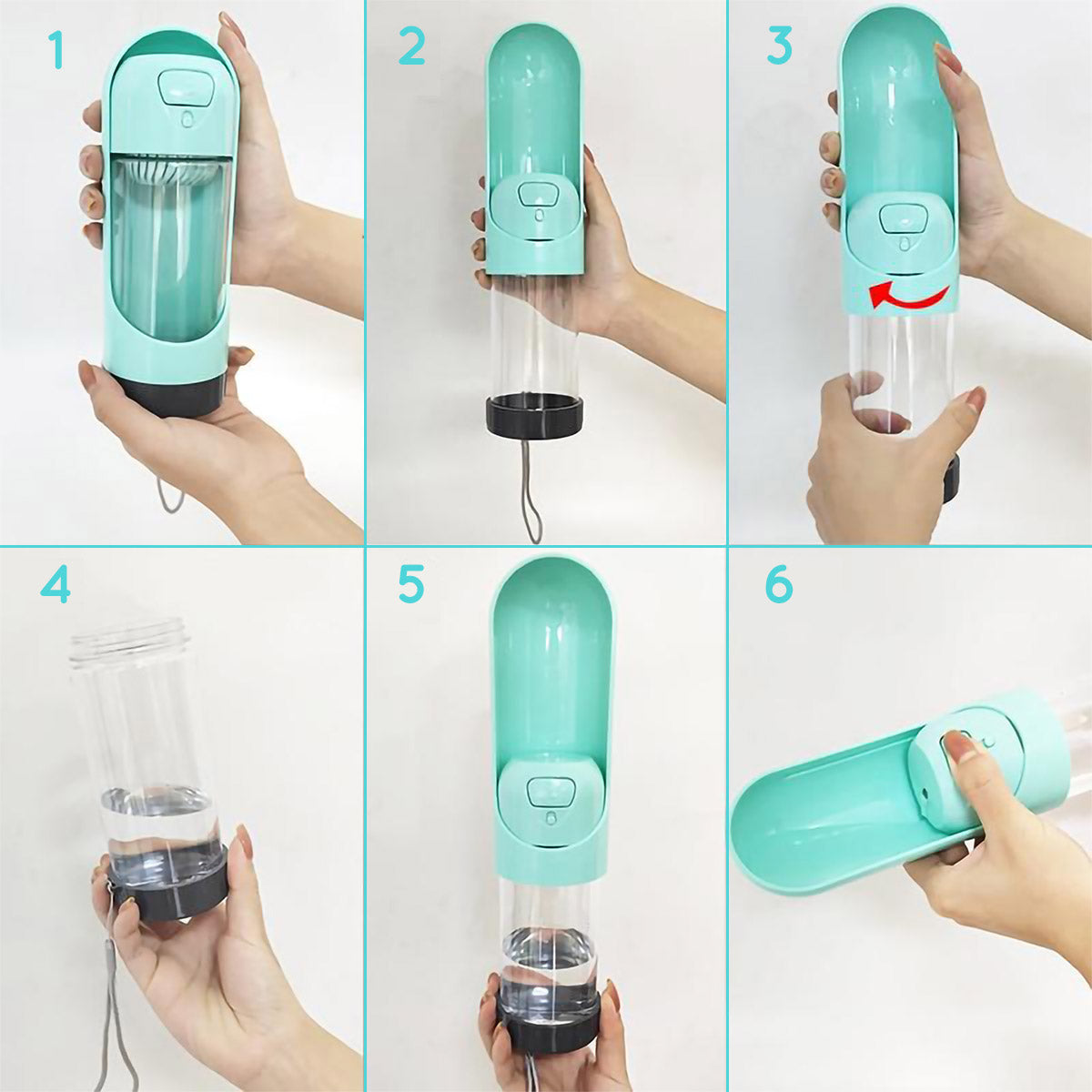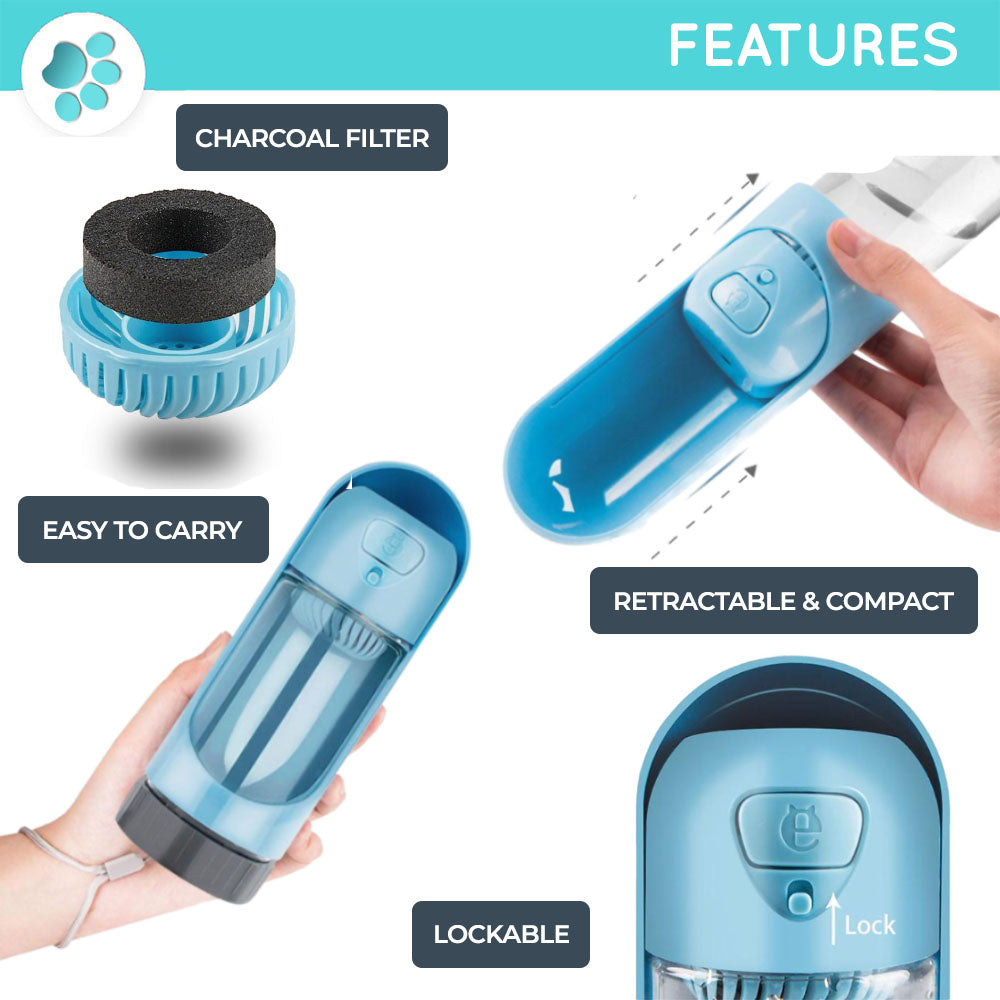 Char - Activated Charcoal Pet Water Bottle
---
The healthiest of all our Basin products, Char sets the standard for making sure your pet's water is always clean. Equipped with an activated charcoal filter and a sleek design, it will let you pour tap water for your pup with zero worries.

As with all of our Basin products, features everything you'll need on an outing with your dog:
✅ Activated Carbon (charcoal) Filter prevents any tap water bacteria, chlorine or any other harmful substance from harming your pooch.
✅ Portable and Leak-Proof - Can easily be worm it in your bag or backpack - and it fits into your car's cup holder too. The silicone seal will make sure no excess water gets out.
✅ Thoughtfully Designed, made out of FDA approved, BPA free material
SIZE & SPECS
Our bottles come equipped with 1 standard filter cartridge that will last around 2 months after activation (activated by leaving it in water for about 2 minutes).
*Extra Filters Sold Separately here
SIZE & CAPACITY:
2.8'x10' (7x22.5cm) - 10 oz (300 ml)

COLORS:
Blue/Pink/Green
MATERIAL:
FDA certified recyclable polymer