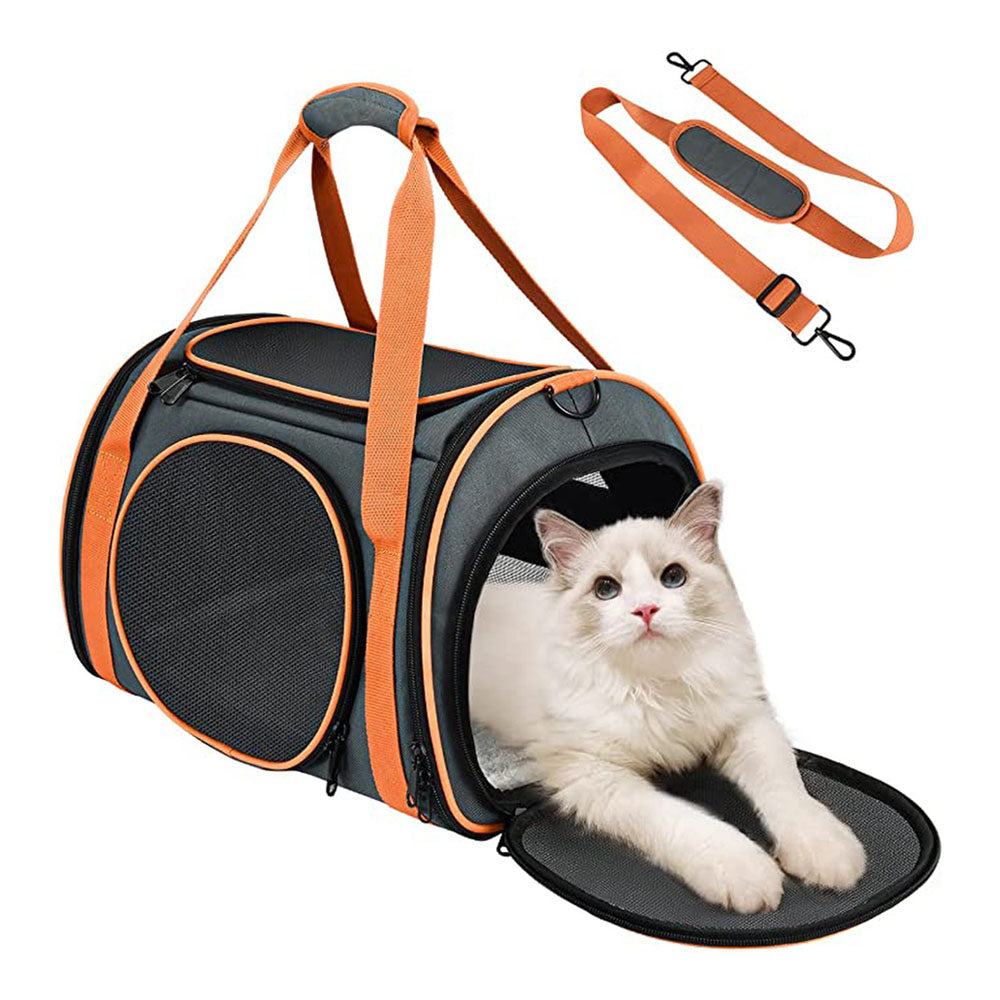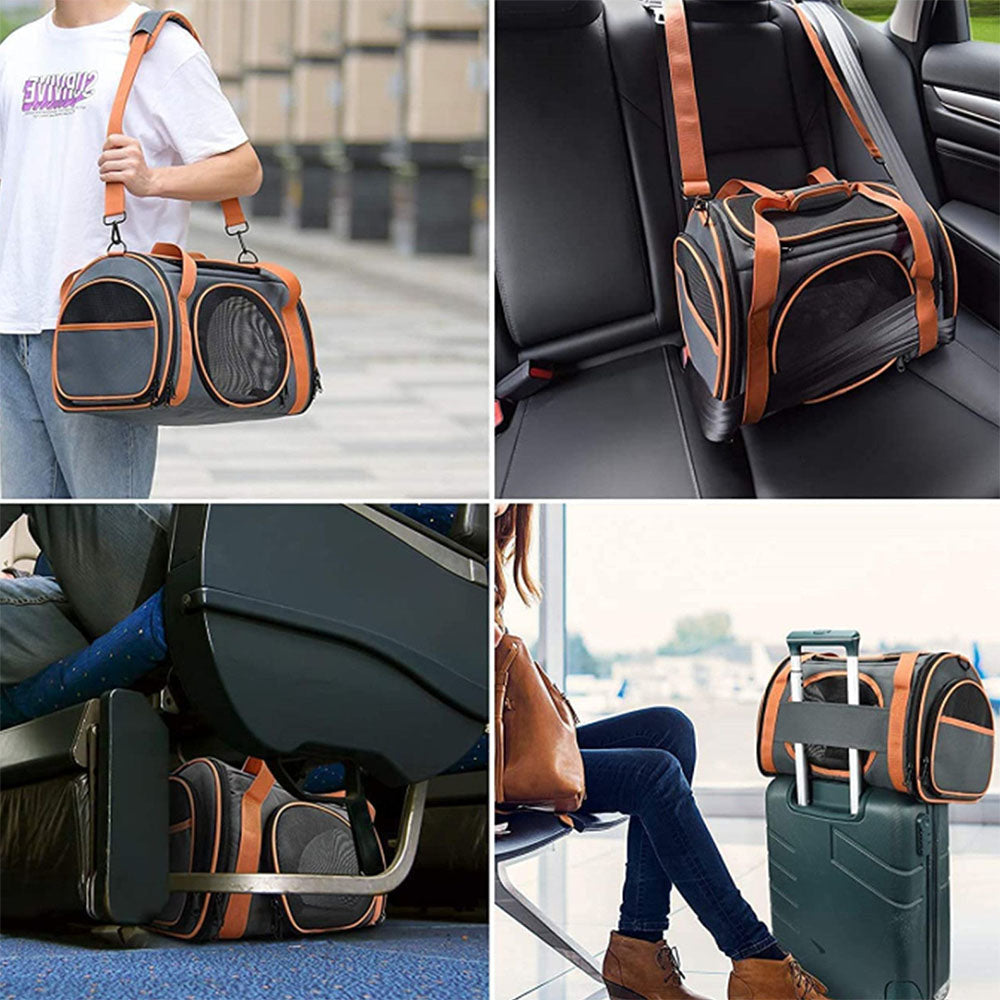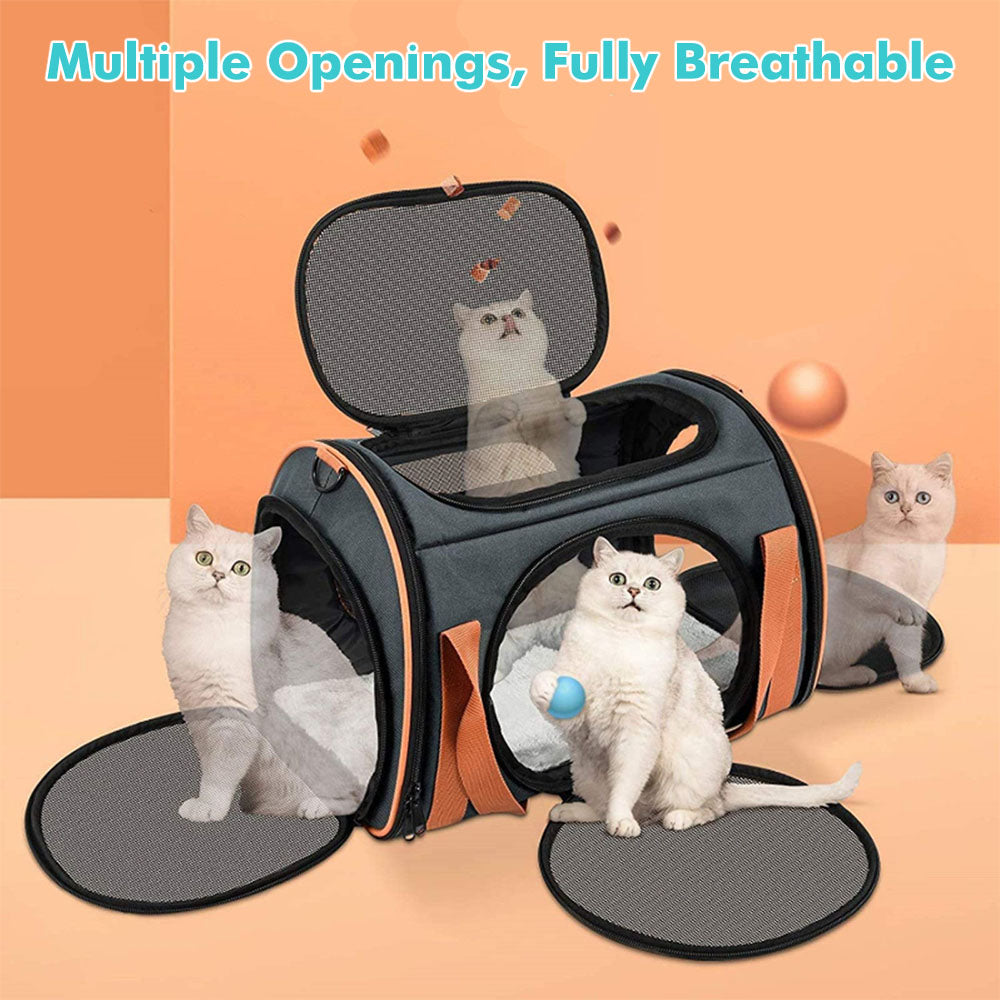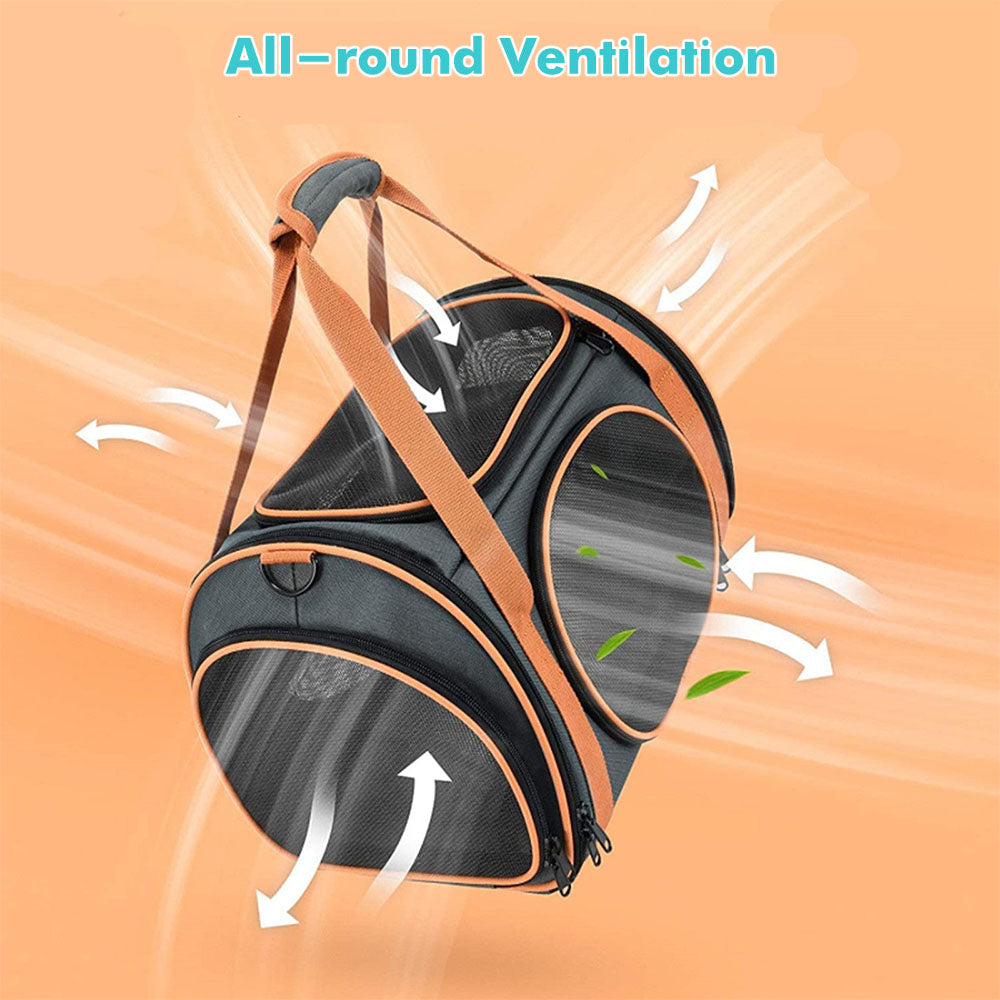 Charter - Pet Travel Carrier
---
30-Day Warranty

All Paw Carry items come with an ironclad 30-day warranty. If they get torn by your pets or damaged during delivery, we replace them for FREE. We guarantee for the quality of our product.
A Travel All-rounder
Stylish and exceptionally comfortable, Charter is the ideal carrier for your pet carrying needs. Whether it's visits to the vet, a car ride or an upcoming flight, you can keep your pet comfortable, safe and fully engaged!
Breathable, Lightweight
Microfiber frame design will make sure there's no sagging at the top, and a total of 5 mesh windows will allow your pet superb ventilation inside. To top it all off, there are four different entrances.
Sturdy & Versatile
Like in our backpacks, there's an internal lead and hook for your pet's collar or harness, with a removable soft pad for added comfort. When not in use, you can fold it up and put it away.
Sizing
Our standard size will fit any pet up to 15 lbs.
The carrier itself has a 20 lbs capacity, however not all pets within 15-20 lbs would fit inside Charter's dimensions, which are 17 x 11 x 11