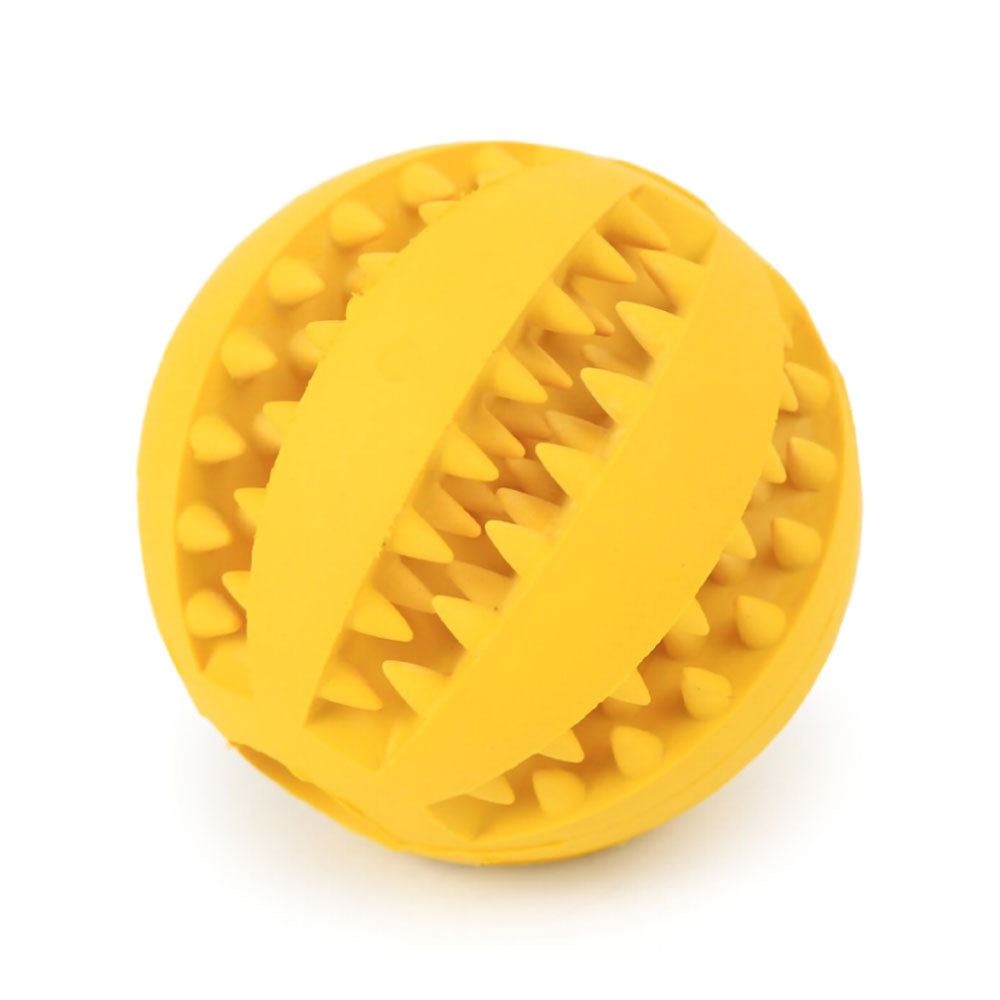 ---
You have some work to do around the house but your pup wants some love?
Entertain them with our Chewy Rubberino - a fun rendition of a slow feed bowl that promotes a healthy lifestyle for your pet. It's a 3-in-one toy/toothbrush/bowl that your dog can play with for hours.
✅ Improves Oral Hygiene - Made to serve as a great stimulation for your dog's gums and teeth, this ball can help keep your pup mentally and physically stimulated. Minty refreshing flavor makes it feel like spearmint for your pup, just without the sugar.
✅ Promotes Slow Feeding - If your dog's a speed eating champion or has digestion issues - you can add some food or treats into the slits. It will take them a while to chew through them.
✅ Non-Toxic - The balls are made out of safe, non abrasive rubber that do not contain any toxic elements that could be harmful for your dog.
Size
Regular
- 5 cm / 2 inch diameter
Large
- 7 cm / 2.7 inch diameter