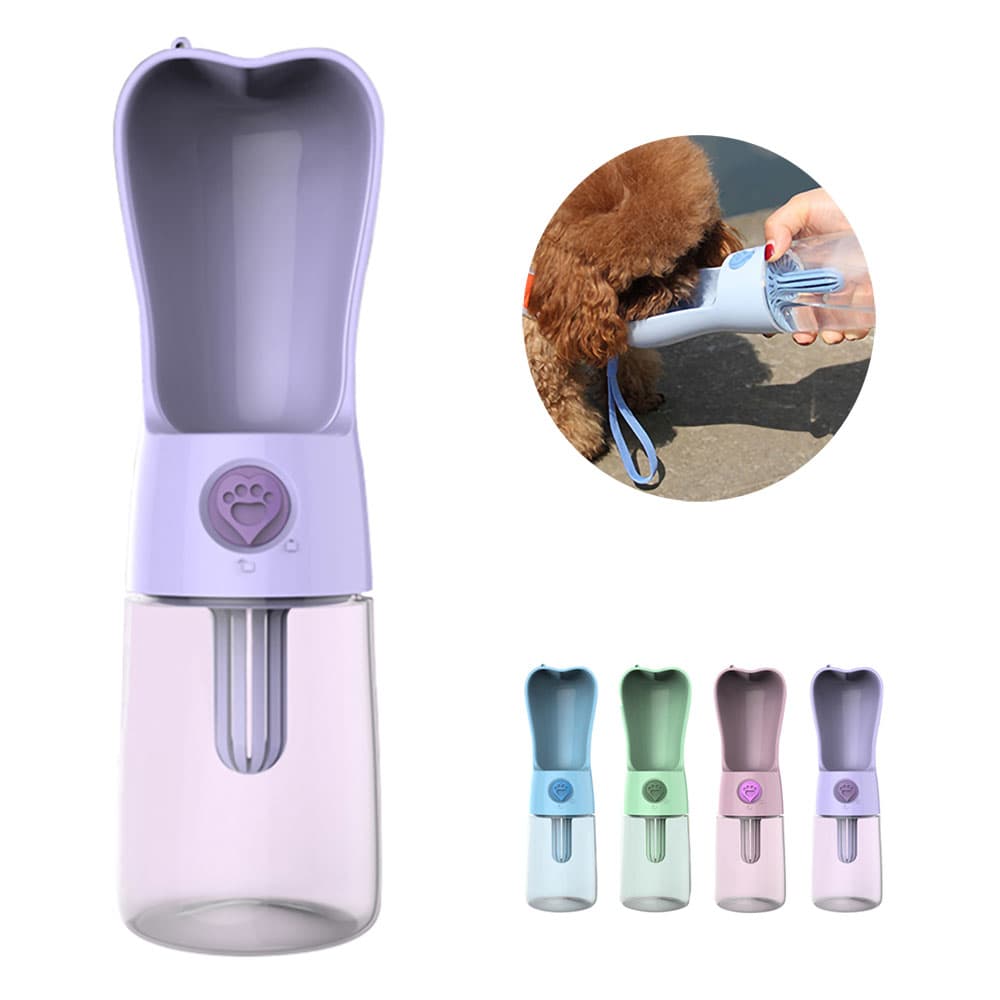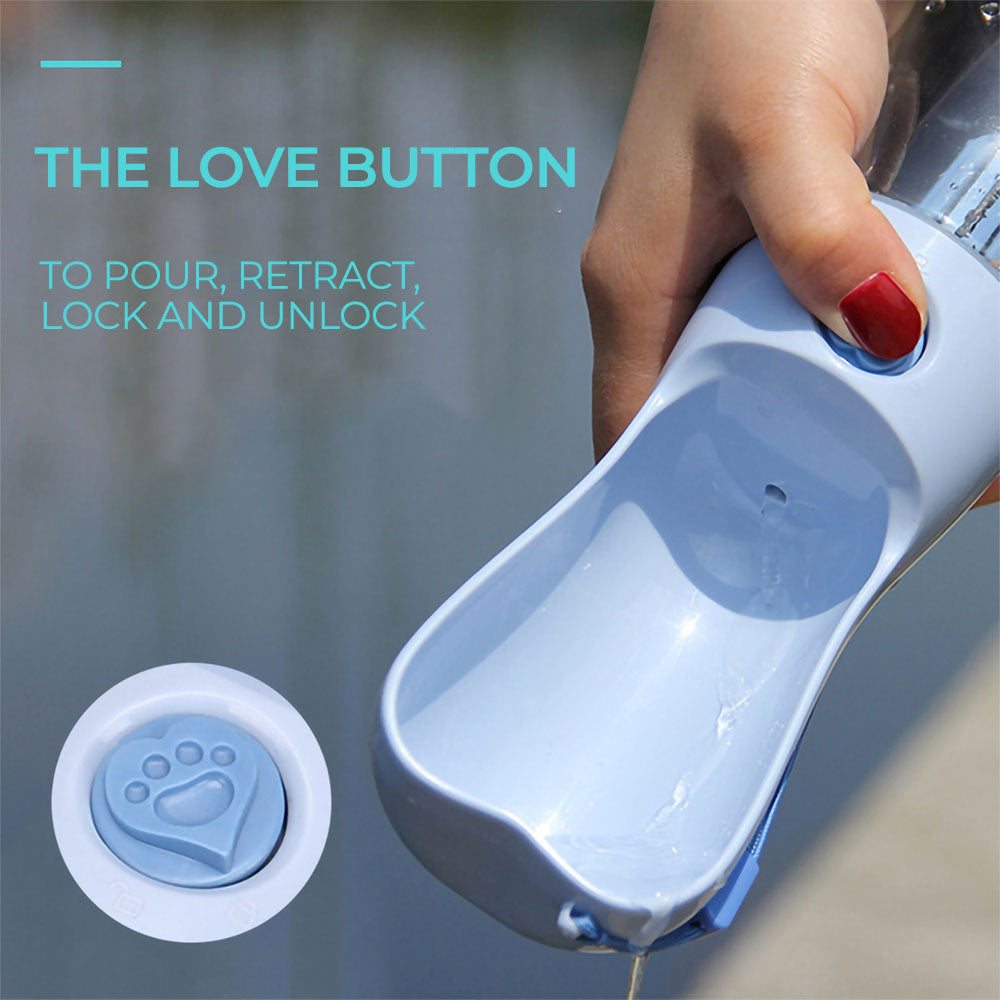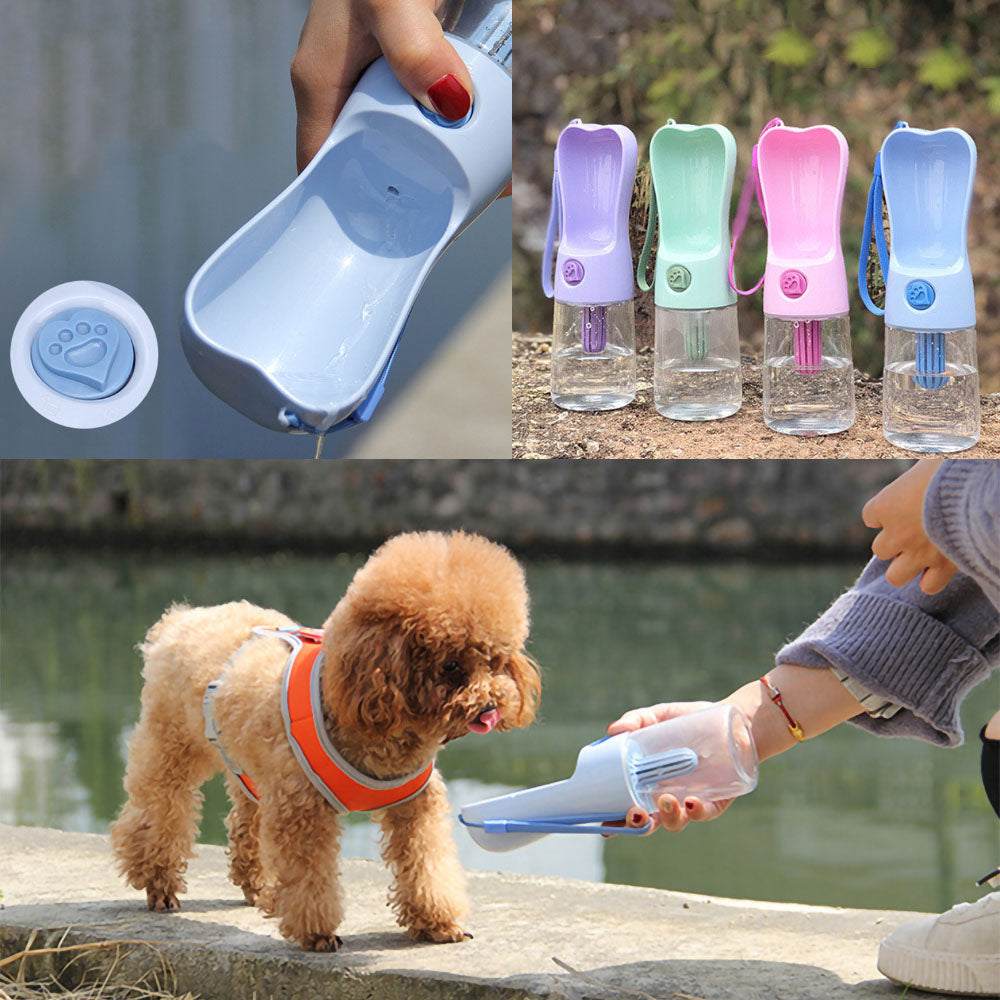 ---
New design!!
If you appreciate function over fashion, you'd be easily dissuaded by the cute looks of the lovely PawBasin Heart.
However, this little bottle packs more features then most bottles on the market, including a one-button design and an activated charcoal filter.
✅ The Love Button - You can lock and unlock, pour and retract water at a push of ONE button.
✅ Portable & Leak-Proof - Can easily be worn in your bag or backpack - and it fits into your car's cup holder too.
✅ Activated Charcoal Filter - Prevents any tap water bacteria, chlorine or any other harmful substance from harming your pooch.
✅ Thoughtfully Designed - All materials used are FDA approved - recyclable, BPA free and lead-free.
SIZE & SPECS
SIZE & CAPACITY:
Standard Size: 3'x8.4' (7x23cm) - 9 oz (250 ml)
MATERIAL:
FDA certified recyclable polymer
Activated charcoal filter
CLEANING:
Hand washing in warm water. Not dishwasher-friendly.