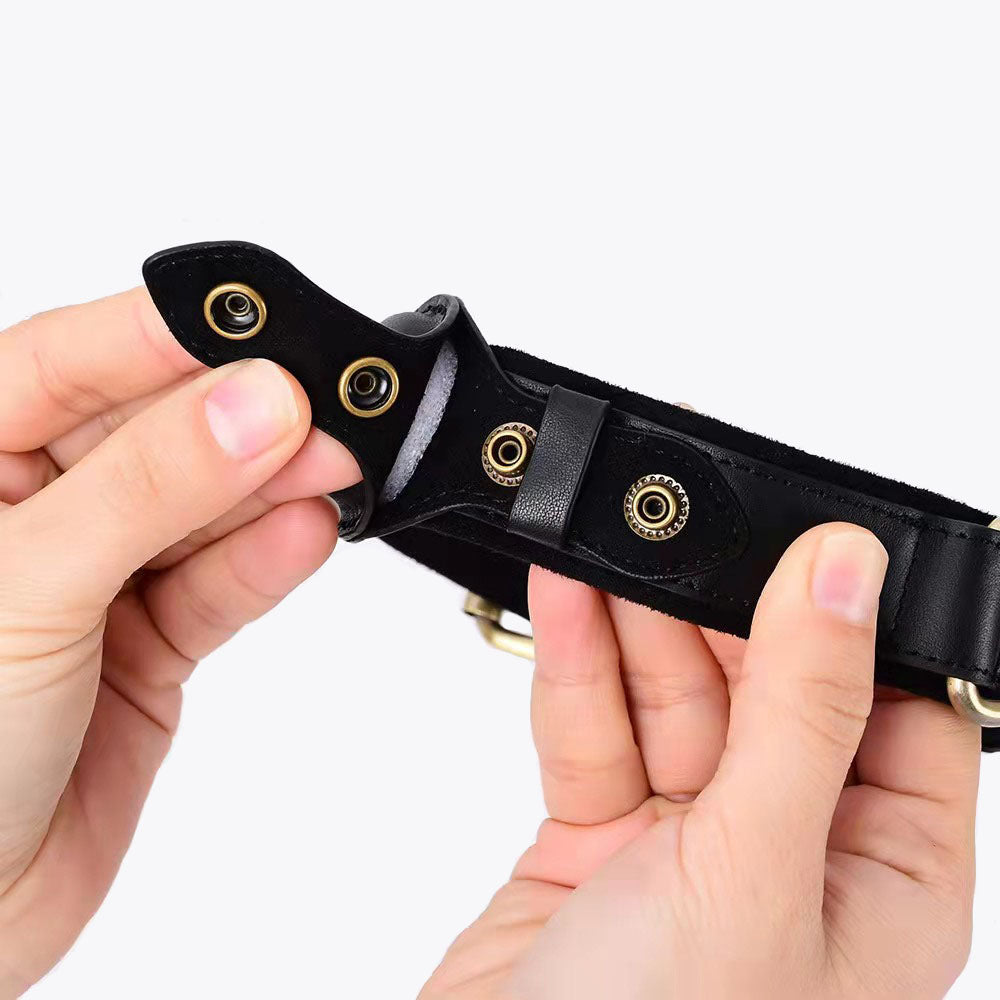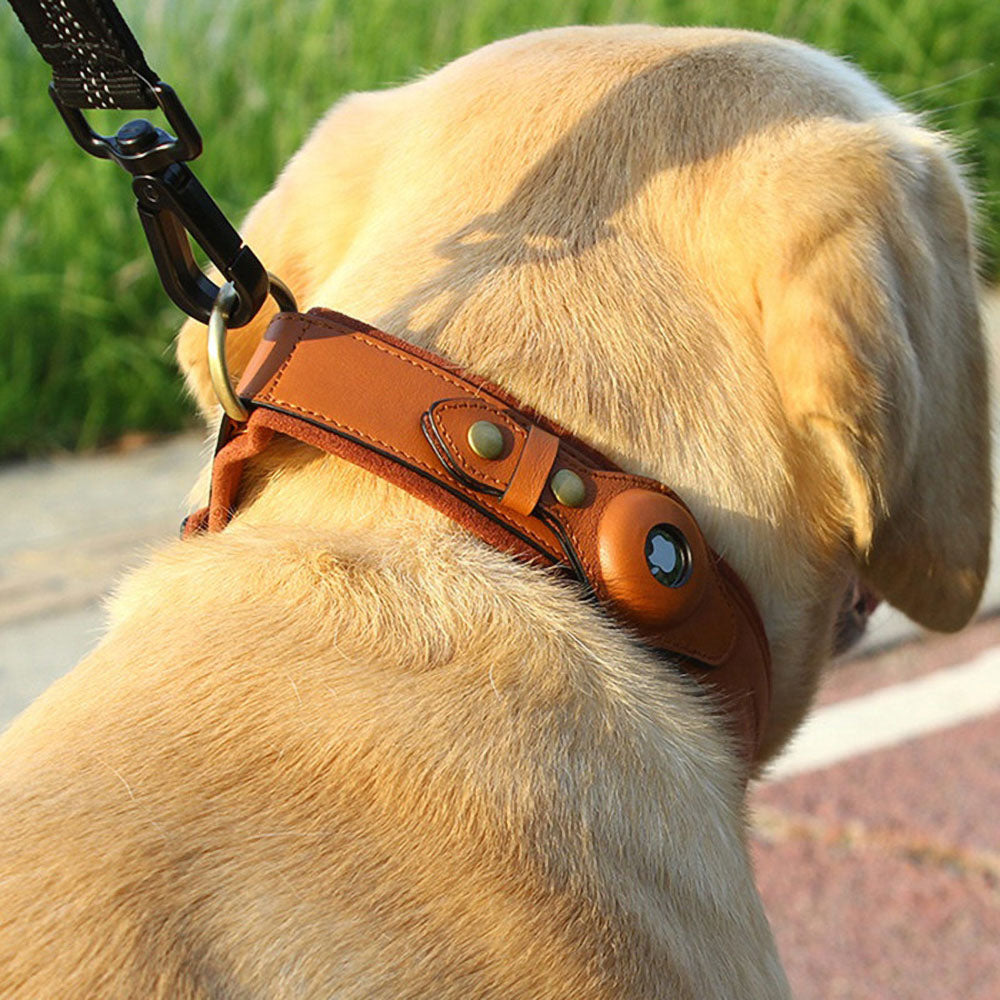 PawTrace - AirTag Dog Collar
---
30-Day Warranty
All collars come with an ironclad 30-day warranty. If they get torn by your pets or damaged during delivery, we replace them for FREE. We guarantee for the quality of our product.
Finders Keepers
PawTrace is a durable genuine leather collar designed to hold and secure an Apple AirTag. When combined with your AirTag, it will allow you to track your dog at all times using the "Find My" app on your iPhone.
Built to Last
Lined and stitched with microfiber to ensure long lasting durability. The collar is secured with a dual lock on the outside.
Premium Materials
Made out of genuine cowhide leather on the front, and soft microfiber on the inside to avoid any irritation on your pet's skin. Both locks and the D-ring made out of pure copper making the collar fully waterproof. 
Sizing
Please check your dog's neck size prior to making your purchase.
Size

 

Neck Size

Breeds

S

10'' - 13''

Small Dogs and Most Cats
M

13'' - 18''

Medium Dogs - Beagle, Border Collie, Cocker Spaniel
L

17'' - 24''

Medium and Large Dogs - Labrador, Boxer, German Shepherd