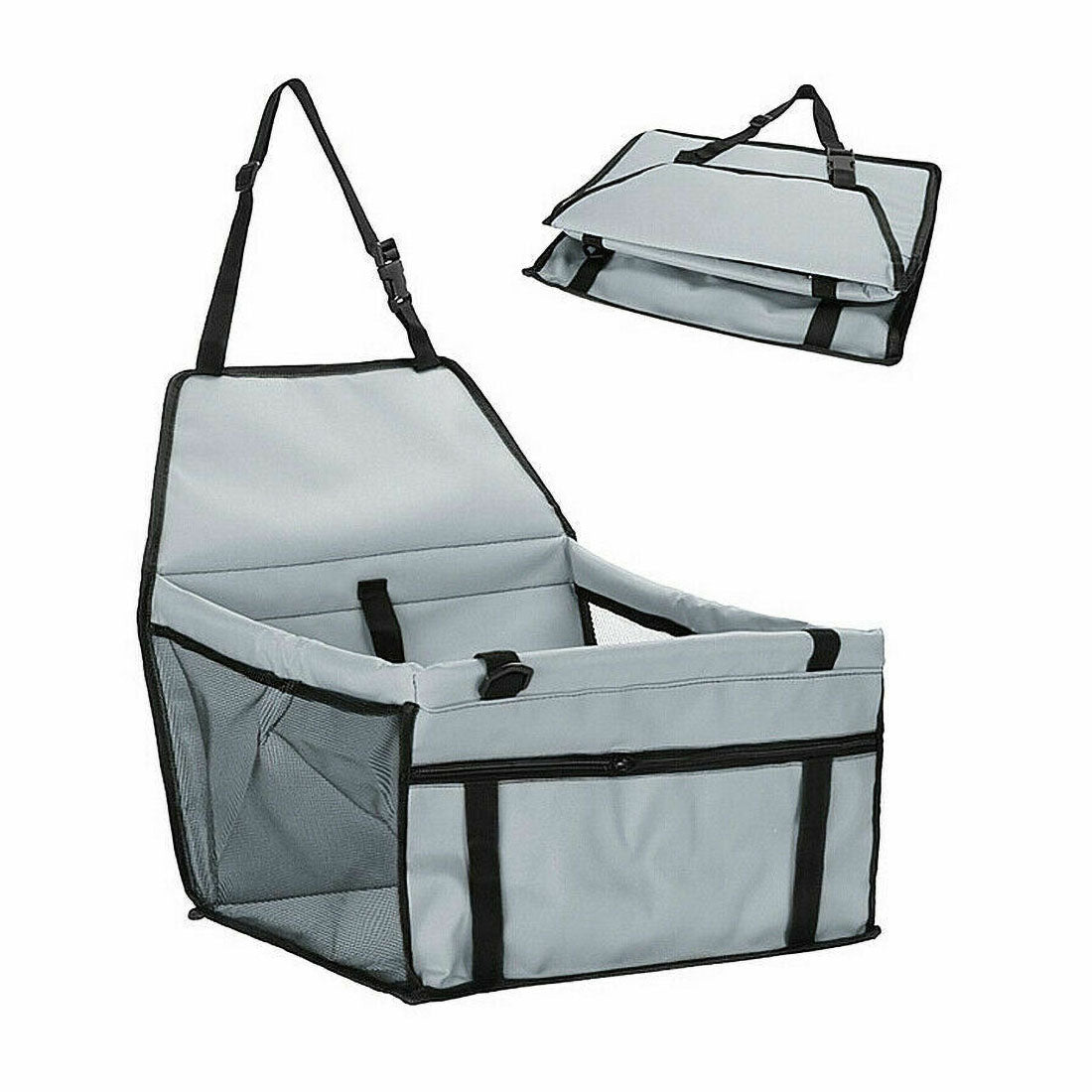 ---
Your pets can now ride shotgun without you having to worry about being distracted while driving. With the PawSofa, you can keep your fur kids safe and comfortable during your travels.
It can be used both on the front and rear seats, as well as any bus or train!
Features
Safe & Secure: Minimizes impact during sudden breaks and accidents, while safely strapping pets to prevent them from jumping around or near open windows.
Easy to Install: Under 1 minute! Works for front and back seats by putting on a harness or collar on your pet and attaching a safety clip to secure comfortably. 
Fur-Free Seats: Get spotlessly clean car seats, as the travel seat significantly controls and restricts fur and dirt spreading into the car. 
Reduces Anxiety & Maximizes Security: Many pets get travel anxious and stressed on the road. Nestling them inside a secure & comfortable travel seat will calm them and make the journey more comfortable.
Breathable Material: Made from high-quality waterproof oxford cloth with a breathable net on the side of the seat. The safety hook has an anti-vertigo design to make your pet more comfortable. 
Safety First
According to the National Highway Traffic Safety Administration (NHTSA), there were 5,687,000 crashes in the US last year, of which:
60%

 

of dog owners have driven while being distracted by their pets as passengers.
Only

 

16%

 

of people reportedly transported their dogs use proper safety restraints.
Measurements