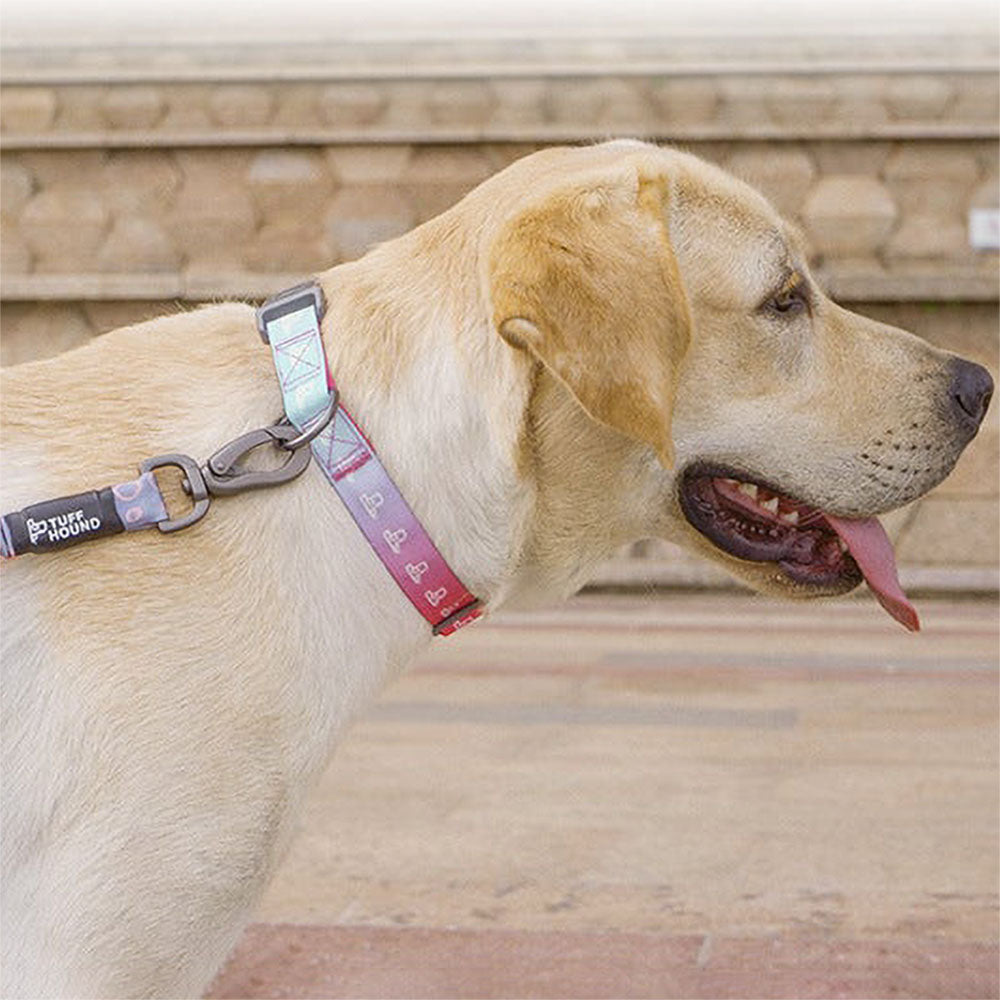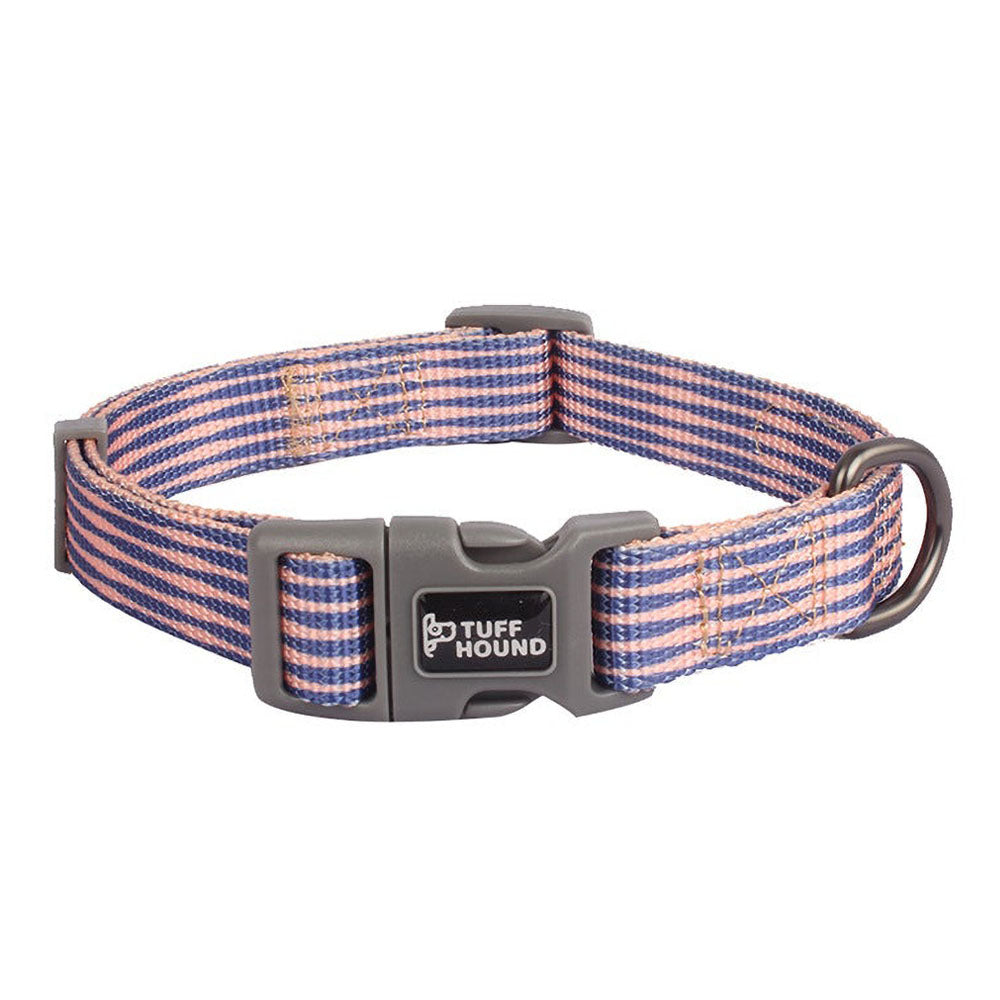 TuffHound Solid - Heavy Duty Dog Collar
---
Solid is a classic Tuffhound collar with a unique color twist. And it can withstand over 500 pounds of force.
Designed for medium and larger dogs, it's made to withstand the wear and tear of daily dog walks, and is a perfect compliment for our Springy leash. 
Features
Crafted out of premium, reinforced nylon, it is made to be a perfect combination of durability and comfort. An adjustable ABS buckle will let you adjust the width to fit your dog's neck perfectly, and it is curved to avoid irritation.
Sizing
Size

 

Neck Circumference

 
 M
 15 - 20'  /  38 - 51 cm
 L
 20 - 26'  /  50 - 66 cm